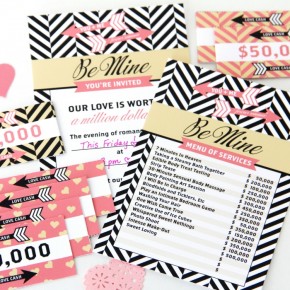 ***Giveaway Has Ended! Scroll down to see who the winner is!***
Giveaway #5
How'd you like to get your hands on one of our favorite Valentine's Day packs?!
Ummm… who wouldn't!? This printable download includes absolutely EVERYTHING you could possibly need to have the best Valentine's Day EVER!
ONE LUCKY WINNER is going home with this amazing pack…
And it could be YOU!!!
HOW TO ENTER:
Just enter using the Gleam app below…
Valentine's Party on...
Continue Reading