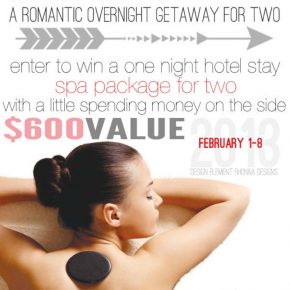 Valentine's Day Getaway Giveaway
**Giveaway has ended!  See bottom of post for winner!**
Valentine's Day is just around the corner...
Are you ready for a night of romantic bliss with your special someone?
We've joined forces with some amazing bloggers and we'd like to give you an opportunity to make this Valentine's Day UNFORGETTABLE!
INTRODUCING...
Are you jumping up and down yet? Because you should be!!
DETAILS:
One lucky winner will get to pick a hotel...
Continue Reading