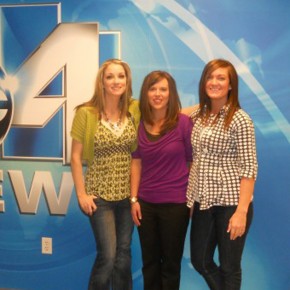 We were so excited to be invited to be guests on the morning show, Good Things Utah!  We are all big fans of the show and couldn't wait to share new date ideas!  It was a great experience!  I was able to highlight three date ideas and two quick and easy things you can make for your spouse.
Two of the other Divas came to cheer me on from the studio audience, Lisa M. and Kiirsten.  Thanks, girls!
I taped the segment with one of the Good Things Utah hosts, Angie...
Continue Reading