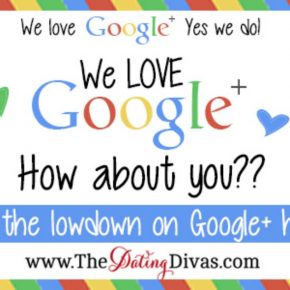 Google Plus Tutorial
I have fallen IN. LOVE. WITH. GOOGLE! It is pretty amazing and I want all of you to see why you should love it, too!

The Google+1 Button
You know we love YOU and we know YOU love The Dating Divas, so share your love with all your favorite people with the fabulous g+1 button. What's the g+1 button you say? It's a simple little click that lets Google (and everyone following you) know that you think something is pretty great. So the...
Continue Reading