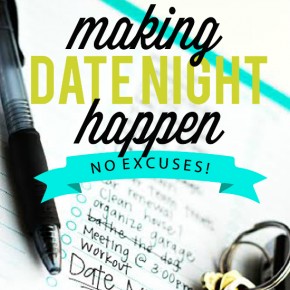 How to MAKE Date Night Happen!!
This post is all about making date night happen. There are a zillion excuses to keep couples from having a consistent date night. No matter what prevents you from date night, one thing is true: when you DO have date night, the benefits to your marriage are innumerable! Today we share with you some great ideas for making sure YOUR marriage has a consistent date night!
Disclaimer: This post contains affiliate links. To learn more...
Continue Reading