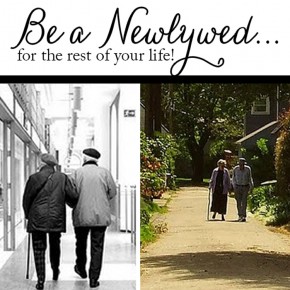 Be a Newlywed... for the rest of your life!
How to you continually keep the romance in your marriage as fun and as steamy and as sweet as it was when you were first married? Here are a few guidelines to follow to keep the love alive throughout the years.
I had a conversation with some other teachers today that rather stuck with me...and made me a little sad! It also made me think...and I thought I would share the experience as well as a few thoughts with all...
Continue Reading