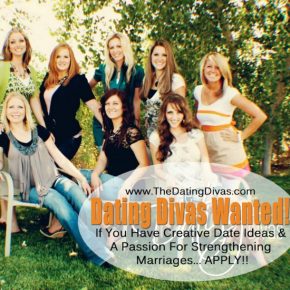 Wanted: Dating Divas to Join Our Team
Being a Dating Divas isn't just about dating our fabulous husbands. It is a sisterhood of women who have come together with a common goal in mind... dating our husbands in a fabulous AND creative way! But, we know we are not the only women out there that love to date their husbands. So we have decided to open up our 'doors' to a select few who also share our vision!
We are excited to announce that we will be expanding our "Dating...
Continue Reading