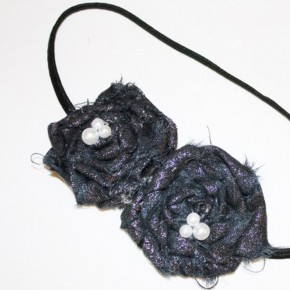 "Scrappy Fabric Rosette Headband" Tutorial
The physical feature of mine that my husband likes the most is... my hair!  I wanted to make a fun hair accessory to share with everyone who also has a 'hair lovin' spouse.
I had my neighbor come show me how to make these adorable and addicting rosettes that you can use for just about anything.
Supplies:
*scraps of fabric- at least 1 1/2inches wide x 26inches long*pearl beads- from Joann's 6mm & 8mm sizes
*headband-...
Continue Reading