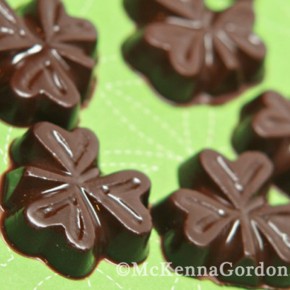 A Recipe for Healthy Chocolate Shamrocks!
I love chocolate. In fact, one might call me a chocolate connoisseur. I like all kinds of chocolate and not a single day passes that I don't just give in and have a piece. Well, today we have the best of both worlds... healthy chocolate!  Healthy chocolate?  Count me in!  We would like to introduce the chef behind this amazing creation, McKenna, from mckennagordon.com.
Disclaimer: This post contains affiliate links....
Continue Reading