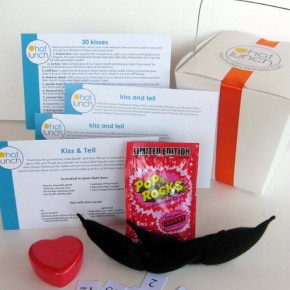 **This Giveaway has ENDED! Thank you SO much for entering! :)
OHMYHECK!  Ha!  This is suh-weeet!  I want some ALL the Hot Lunch date boxes!
Mm-hmm, I know!... RIGHT?!
Ok, so who's-a-what's-a these amazin' lil' thangs?  Hot Lunch Date Boxes are a one of a kind experience we all wish we woulda known about... like... yesterday!  These lil' packages are overflowing with creativity and fun.  Actually, I'm going to let the darling Hot Lunch girls tell you a little...
Continue Reading