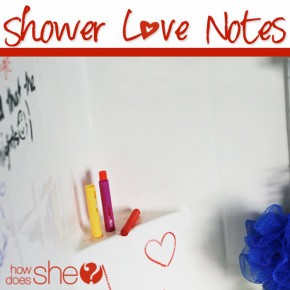 Alison, Shelley, and Missy are the fab three ladies behind the amazing website HowDoesShe?
( It doesn't hurt that they are super cute!)
If you have ever looked at that Mom/Wife who has it all together and thought "How Does She" seem to do everything. Well, look no further, the girls at HowDoesShe (such a cute, creative name) will show you how you can do it all too!
Alison has 4 kids, Missy has 4 kids, and Shelley has 3, and yet they manage to keep...
Continue Reading