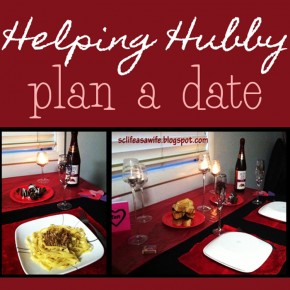 It's me again, from sclifeasawife.blogspot.com It is always an honor to guest blog for The Dating Divas.
February 14th was coming and my husband was busy, busy with school, work, and applying to grad school. Was it really fair for me to remind him that it was his year to plan Valentine's Day? So I thought I would help him out and this is a great idea to get husbands involved in the planning.
Every day I texted him a question, "Do you like it hard or soft?", "Do...
Continue Reading