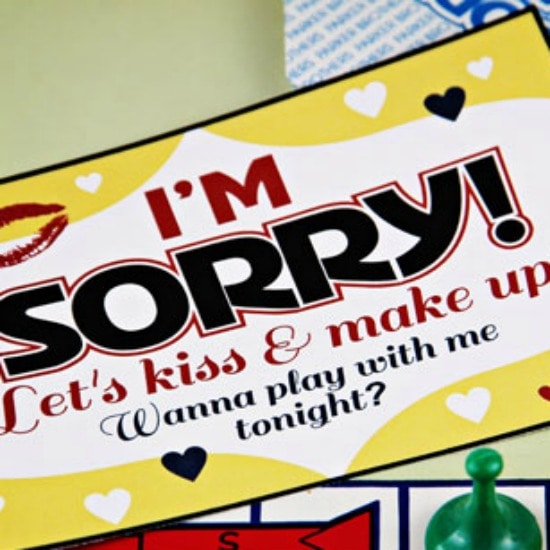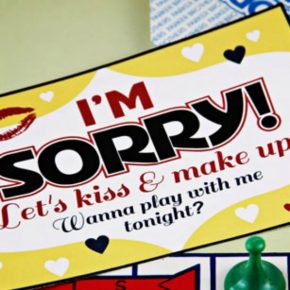 Say "I'm Sorry!" With A Game Of Sorry
Marriage is wonderful, crazy, fun, and sometimes incredibly difficult.  Making the first move after a disagreement can be challenging, especially when you're not sure what to say.  This quick idea will help communicate those magic words, "I'm Sorry," after a mistake has been made.
All you need to do is download and print out this adorable PRINTABLE designed by the talented ladies at Merrymint Designs.  Then, cut...
Continue Reading