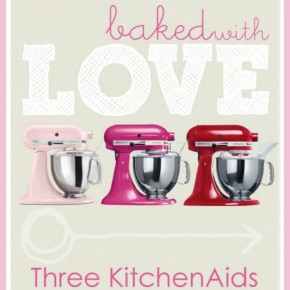 **Giveaway has ended!  See bottom of post for winners!**
KitchenAid Giveaway
WooHOOO!! It's February, and you know what that means? Yes, spring is getting closer, and it also means Valentine's Day! A time to share the love with those you care about! And because we truly have the BEST fans in the world, we've been busy dishing with a few of our favorite blogs to bring you another truly sweet giveaway!
This post contains affiliate links. To learn more about 'em, click...
Continue Reading