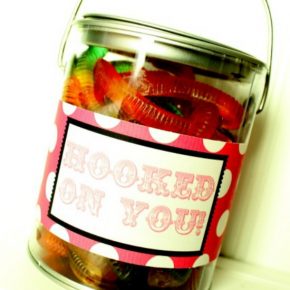 Hooked on You - A Different Kind of Love Note!
I am so excited to welcome one of my favorite bloggers out there... Kristyn from Lil Luna!  Kristyn's amazing site features everything from user friendly crafts to the best recipes!  Her idea today is super easy and can be ready in matter of minutes!
XO, Corie
*       *       *       *       *       *       *       *
I saw this idea at Target and couldn't resist making my own "Hooked on You" Labels....
Continue Reading