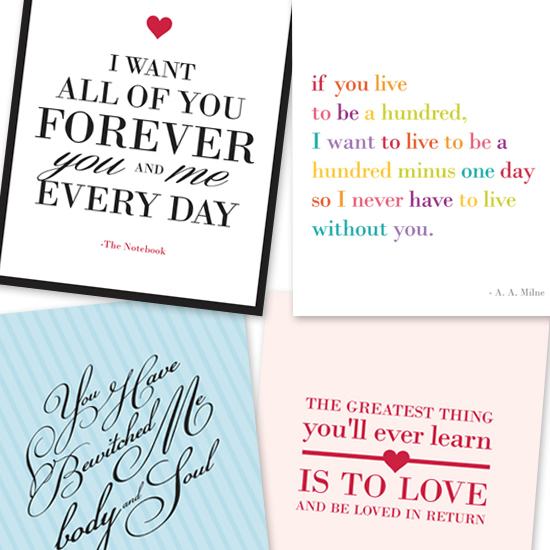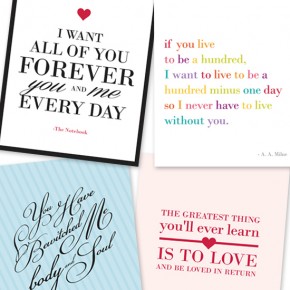 Love is in the air! In honor of Valentine's Day next month, we've rounded up our top 10 favorite love quotes and turned FIVE of them into art for your home. We hope these frame-able words inspire a desire to nurture your marital bond.
Favorite LOVE QUOTES selected by The Divas:
1. "I want all of you, forever, you and me, every day." –The Notebook
2. "A kiss is a lovely trick designed by nature to stop speech when words become superfluous."- Ingrid...
Continue Reading