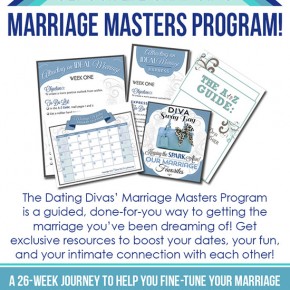 Marriage Masters Program
Marriage Masters a complete marriage coaching program that walks you through all the "hot points" that can create challenges in your marriage. The weekly topics include everything from encouraging gratitude to fun dates, to listening, and living healthy together. Every month includes activities, fun printables, articles, and BONUSES like audio recordings!
We've also included a monthly Express Version because no matter how busy life gets, your...
Continue Reading