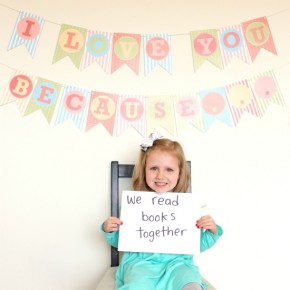 Mother's Day Gift: Messages for Mom
Make your own adorable DIY Mother's Day gift by recording a personalized video! Our colorful, printable banner makes the perfect prop for a Mother's Day video or photo shoot with her children. This sweet Mother's Day gift idea will make her laugh, and make her feel so LOVED on her special day!
Check out our version... made by the Divas' cute kiddos!
A big shout out to Tara, Becca, Amanda, Jess, Camille, Wendy and Carisa...
Continue Reading