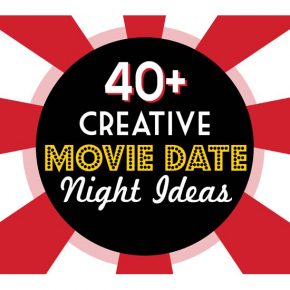 Love movies but want to change things up a little for Date Night?
We have 40+ Creative Movie Date Nights coming right at ya!! 
I married into the most movie-loving date night family ever!  I'm talking ANY time we get together, something revolves around a movie.  Whether it is playing charades all about movies, eating dinner and quoting movies, or just going to the latest box office release - they don't care.  They just looooovvvvveeeee the movies!
Having said...
Continue Reading