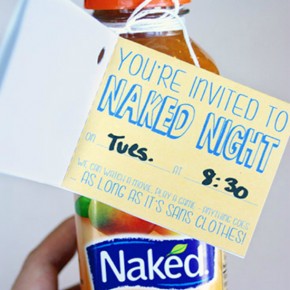 Looking for a sexy date idea?
Well... we have the PERFECT one!  It's flirty, fun, AND super easy to pull off too.  Who's up for Naked Night?!
All you have to do is...
Invite your man to Naked Night!
This post contains affiliate links. To learn more about 'em, click here.
Aren't you just DYING over that clever invite?
"Let's un-button and get... Naked!"
The talented Tasha, from Whimsicle Design Studio, created it just for our readers!  All you...
Continue Reading