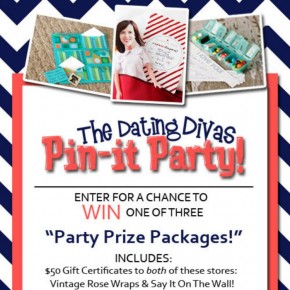 **Giveaway has ended!  Winners posted below**
I am SO thrilled for today's post because it includes two of my very favorite things - a Party and Pinterest!  Yep - that's right...
 
Woot! Woot!  So put on your virtual party hats and pull out the noise makers, because this is gonna be something to get excited about!
We all know that Pinterest is like Fantasy Football for women.  (In fact, you've probably seen that pin.)   A plethora of fun, creative,...
Continue Reading