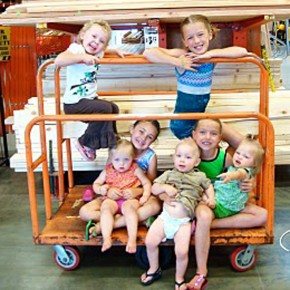 How To Make A Project "Kid-Friendly"
As a mom, when is there ever a dull moment???  Never, right?!  There is always a room to clean, a project to be done, kids to be fed........you know what I'm talking about!  My idea for today comes from the inspiration of our day-to-day doings!
We have lived in our house for about 2 years now.  When we moved in, I was pretty much as pregnant as could be.  We already had 2 lively girls who needed me for the daily this...
Continue Reading