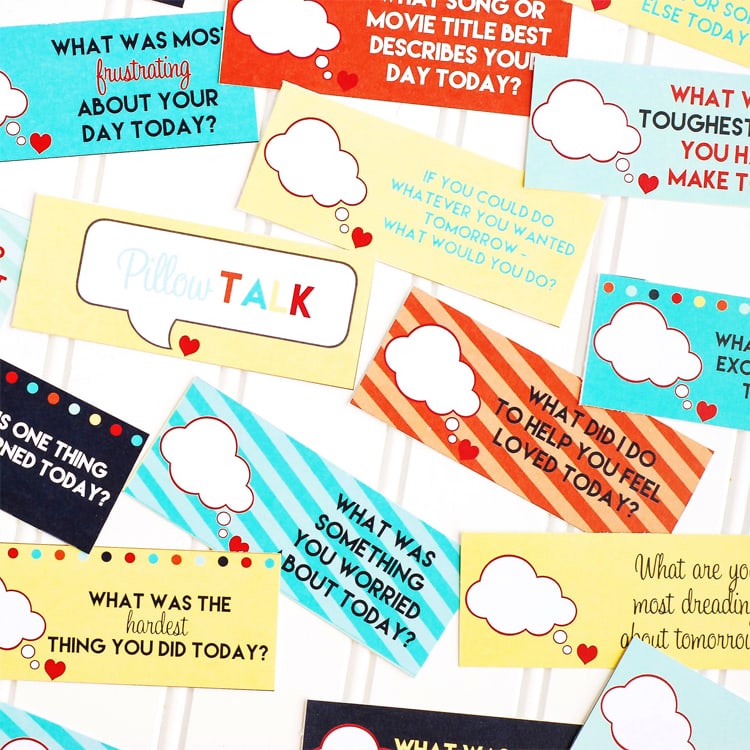 Pillow Talk!!
 
Day 21 of our Divas 30 Day Love Challenge is going to get you set for many evenings to come!! This Pillow Talk printable set will become a favorite in no time!
Materials List:
Pillow Talk Printables
Love Challenge - Day 21
Tonight you will start a tradition that you are sure to love! Going to bed with one another is a great way to bond and find a few extra minutes to be with one another! It is a great idea to set aside your phones, turn off...
Continue Reading