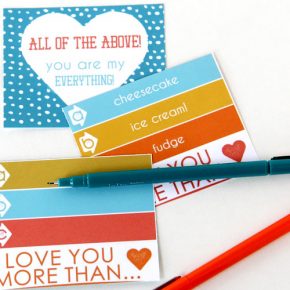 Printable Love Notes
You think your hubby is one in a million, right? Wouldn't trade him for anything? 
Tell him so today with this collection of fun love notes!
Diva Central is the one place online that's dedicated to YOUR marriage, where you will find exclusive information tailored to YOUR specific relationship needs, with ideas advice and TIPS galore.  By joining Diva Central, you'll not only get this full post plus all the printables you see below, you'll...
Continue Reading