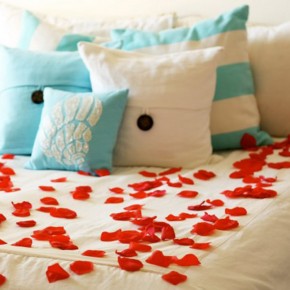 Using Rose Petals for Romance 
Psst! You, yeah, you…there's a secret weapon each diva needs stashed under her bed… No, no, not this weapon (…but it's good too!)… I'm talking about a little box of rose petals that will change an ordinary event into an extraordinary one!
Rose petals aren't just for honeymoon hotel suites (Although, it's exactly that stereotype that gives them that va-va-voom touch!) Here are a few ideas for you to use tonight...
Continue Reading