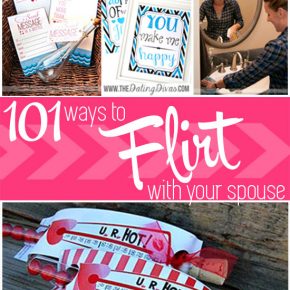 101 Ways to Flirt With Your Spouse
Everyone has to admit that FLIRTING is a HUGE part of dating, and yet, it is one of the first things to go out the door after one gets married.  Don't let that happen to YOUR marriage! Use these 101 ideas to get the flirt back in your marriage!!!
I have broken these 101 ideas into categories to make it easier for you to navigate.  Below you will find:
Thoughtful Ideas
Romantic Ideas
Simple Gifts Ideas
Fun Ideas...
Continue Reading