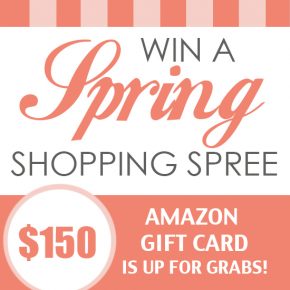 **GIVEAWAY HAS ENDED.... see winner below**
 A Giveaway to Spoil Yourself... or your mom... or your dad... or the kids. 
YOU DECIDE!
Just think about the possibilities, ladies! $150 out of thin springy air, or from a positively springy fairy godmother, if you prefer, for WHATEVER your heart desires! 
CONGRATS TO THE WINNER - Amy Silva!!!!
$150 Amazon Gift Card
...
Continue Reading