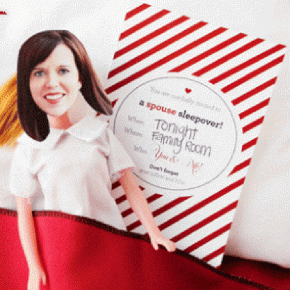 Remember your very first sleepover? I sure do! I wore Hello Kitty pajamas and had a bright pink sleeping bag. Sleepovers use to be the ultimate reward for me.
It made me start to think… "Why not have a sleepover with my spouse?" Oh, I couldn't wait to get this date started! I knew this date would work because it did not require a babysitter and would be inexpensive!
So first things first… I wanted my husband to get super excited about the fun...
Continue Reading