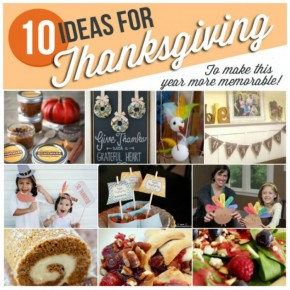 FAVORITE THANKSGIVING
ENTERTAINMENT, DECOR, AND RECIPES!

Thanksgiving is upon us, which means hours spent on Pinterest searching for all things turkey and pumpkin!  Search no more! We've teamed up with our most creative friends to give you a few unique ideas to make your holiday even more special.
Whether you need ideas for entertaining your littlest guests, struggle with the perfect mantle, table or wall decorations or just need...
Continue Reading