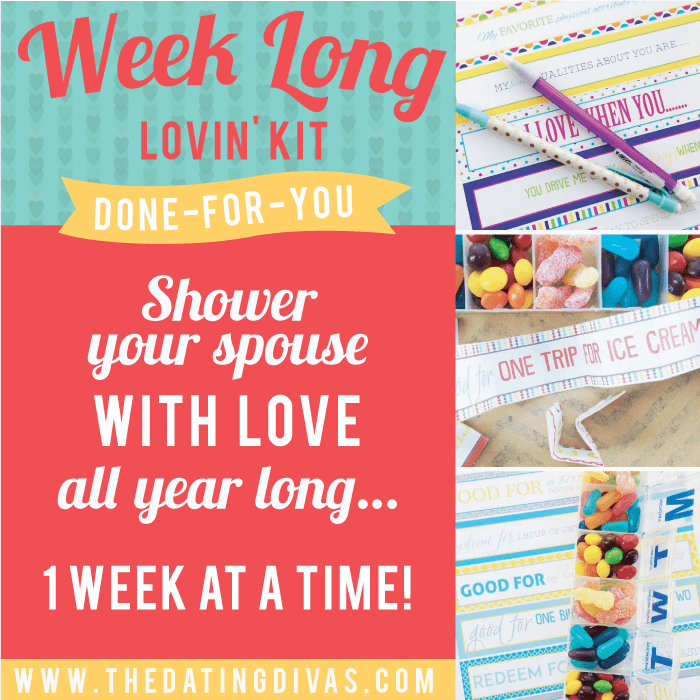 A Romantic Kit of Printable Love Notes for Your Spouse!
Check out 10 ALL NEW versions of The Dating Divas' Seven Days of Love Template:
I don't know about you, but there are some weeks where I just want to spoil that husband of mine!  I just feel so lucky to call that guy mine!  I'm always looking for romantic ideas and printable love notes to leave around the house. That is why I absolutely fell in LOVE with the Dating Divas' original Seven Days of Love...
Continue Reading