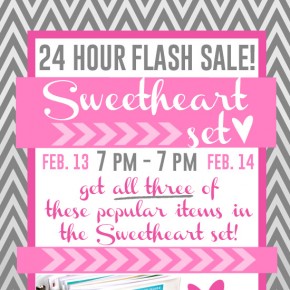 The Dating Divas' "Year of Dates," "A to Z Guide" and "Ultimate Date Night" Books are still available!
SINCE VALENTINE'S DAY IS OUR FAVORITE TIME OF YEAR... WE HAD TO CELEBRATE!
We grabbed three of our most popular digital items, bundled them together, and discounted them MORE then we ever have before!! 
We're calling it the "Sweetheart Set!"
I know, you are thinking, what? I better get in on this action NOW!!! Why?
Because this sale only last 24 hours......
Continue Reading