Diva-Approved Sex Toys That Will Knock Your Socks Off
So, you think you want to give sex toys a try, huh? Whether you're a seasoned veteran, total newbie, or still a bit intimidated by the idea of bringing toys into the bedroom, there's no denying that sexy toys have the ability to do things our bodies just cannot! These new sensations allow many individuals to have more consistent and frequent climactic experiences. Not to mention, the vast variety of sex toys can help many couples keep their sex life interesting and maintain desire long-term!
In order to help you find the best sexual toys for your relationship, we've rounded up 25 of the best sex toys that you can use with your spouse TONIGHT! Whether you're looking for toys that are good for beginners or accessories to enhance your toy experience, we know you'll find something that will knock your socks off! However, before you start scrolling this steamy list, we recently launched our very own bedroom box of His and Hers sex toys – you definitely won't want to miss this!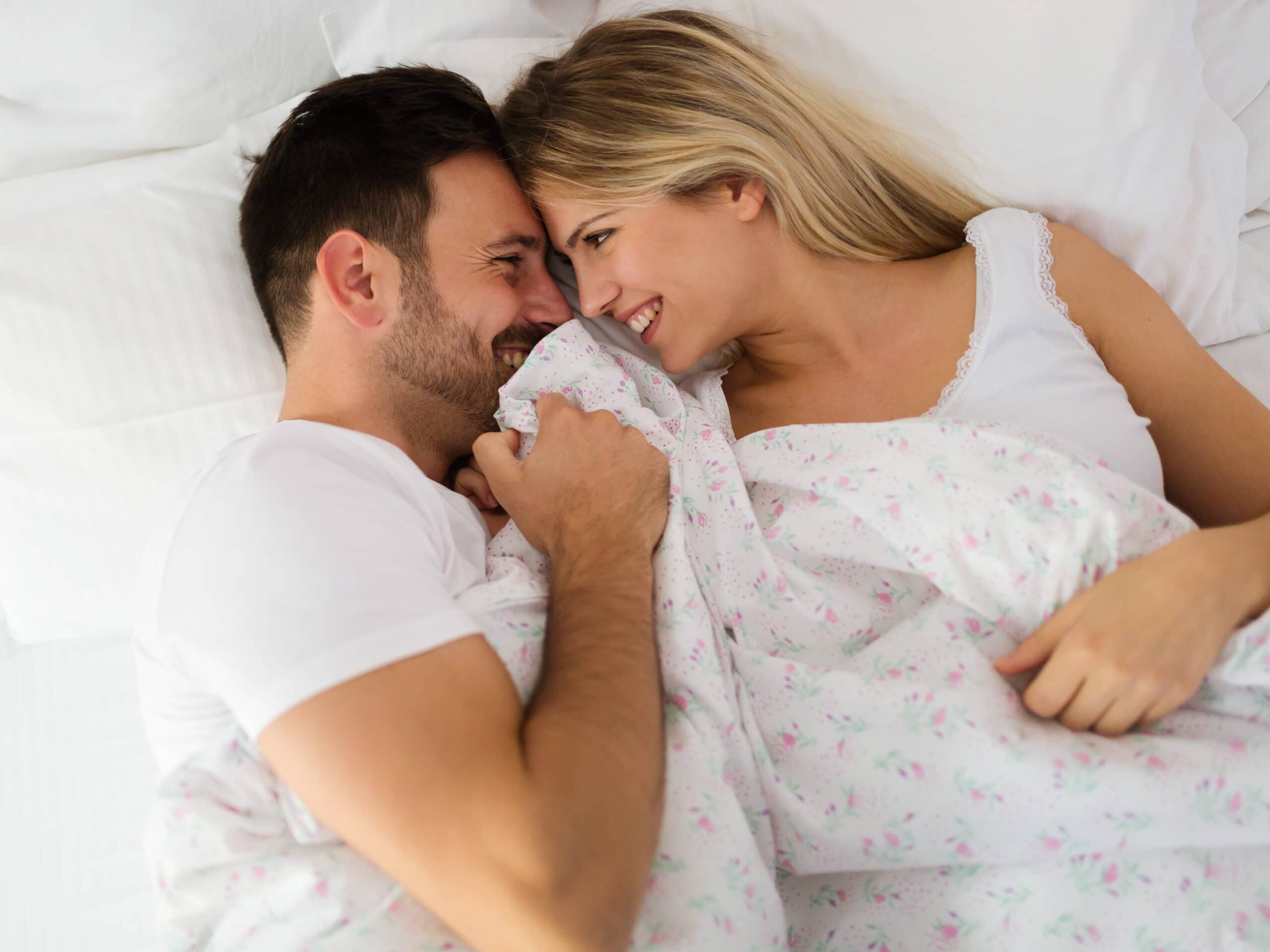 Disclaimer: This post contains affiliate links. To learn more about 'em, click here.
Table of Contents
Using Sex Toys Within Your Marriage
Let's face it, sex can be silly and amazing all at the same time, right?! There is a wide spectrum of emotions felt during sex too. Many individuals struggle with the idea of bringing outside assistance into the bedroom. You might think it will be totally awkward, that maybe it's not "allowed," or that there are only sex toys for women. But, if you go into the experience with an open mind and willingness to explore and have fun, nothing will be awkward. Not to mention, you and your spouse can decide together what you both are comfortable with and what you believe will ultimately benefit your marriage!
While spicing things up with bedroom toys can be super fun, we recommend taking some precautions. Below are some of our Do's and Don'ts for using any sex toy within a marriage:
Do's and Don'ts of Using Sex Toys Within Marriage:
Do talk about it beforehand and be open to listening to one another.
Don't use this as an opportunity to criticize what your partner is currently doing sexually.
Do make sure you are both comfortable with the idea.
Don't force anything onto your partner.
Do shop for the sexy toy together.
Don't be afraid to experiment with different options.
Do have fun with it!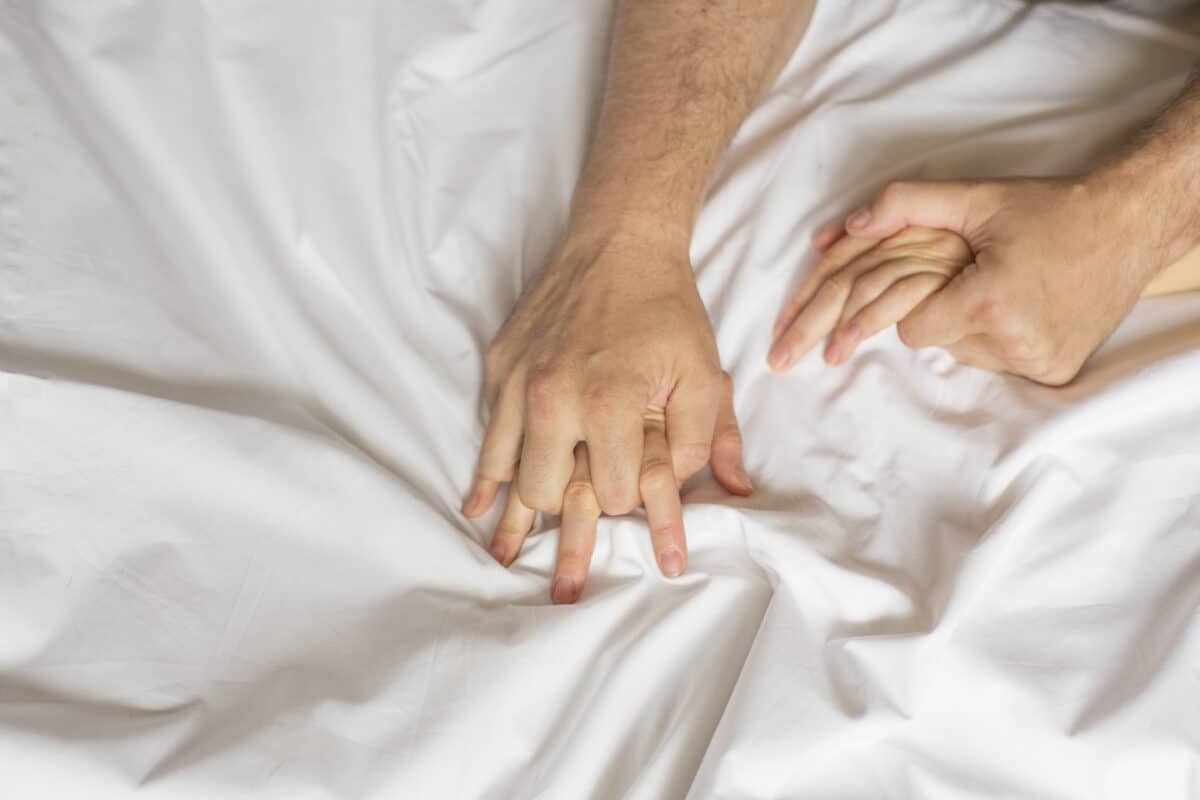 Sexy Sweetheart Set
Turn off the lights and turn this on…
A steamy combination of two Diva-customized sex toys is perfect for any couple desiring mutual, playful, passionate, connection-based pleasure.
Our very own Sexy Sweetheart Set includes:
1 Panty Bullet for HER: a small black vibrator complete with magnetic keep-in-place technology
1 Vibrating Ring for HIM: a black vibrating ring designed for his and her stimulation
Sleek His & Hers storage bags
His & Hers charging cords
Informational cards: includes benefits of using couples sex toys, tips and tricks, sexy date ideas, and more!
Access to a secure, encrypted appfor each toy

Each toy in this sexy set is controlled via a sex app by your spouse!
This feature allows the wife to control the vibration and pattern of the husband's and vice versa. You can even create your own vibration playlists!
Designed for HIS and HER use, these sexy, sensational toys really are the best vibrators for initiating more teamwork and pleasure between the sheets!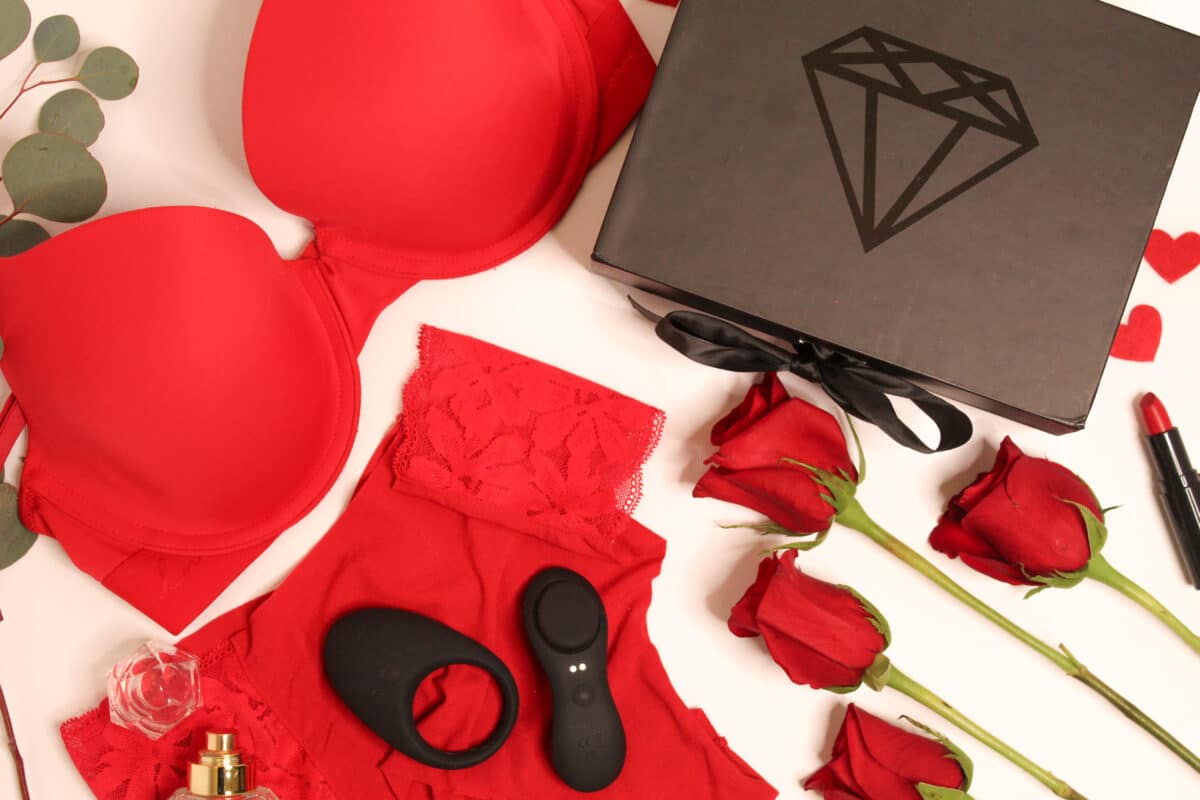 15 Best Sex Toys to Use With Your Spouse
Using sexy toys with your spouse can be a great way to spice things up, have new experiences, and connect on a whole different level! And in this day and age, we are so lucky to have a plethora of options and varieties in toys. These are not just sex toys for women, but toys that you can use together as a couple!
Ready to check out this list?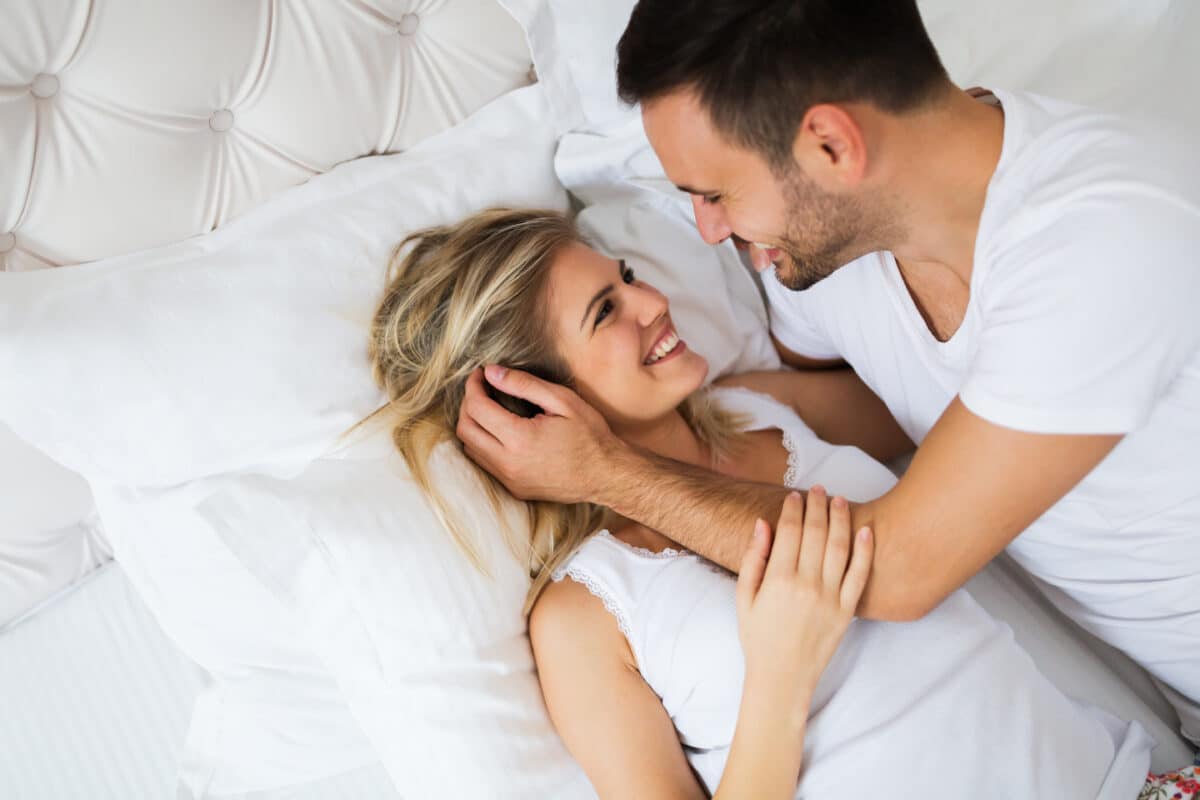 7 Best Sexual Toys Perfect for Beginners
Calling all bedroom toy newbies! If you are ready to dip your toe into the sex toy pool, these non-intimidating and tasteful sexy toys will make it easy for you and your spouse to get excited about this new adventure!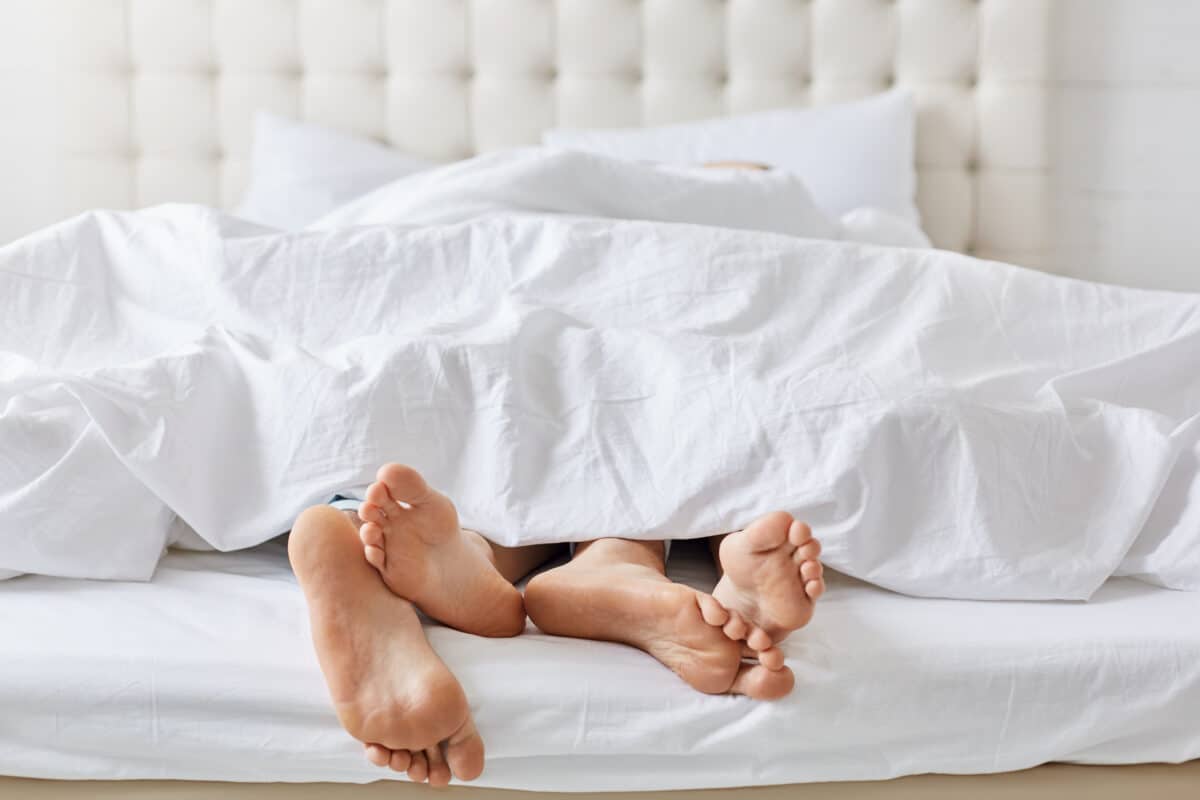 3 "Sex-cessories" to Enhance Your Toy Use
Because sometimes you need a little extra support with your bedroom toys, these sex-cessories are bound to make your nighttime activities much more enjoyable!
Natural Massage Oil Candle – This natural candle is made with pure ingredients such as soybean oil, shea butter, palmarosa oil, jojoba oil, aloe vera, and vitamin E. Once melted, the natural soy wax can be poured directly onto the skin for a super hydrating and fun experience!
Coconu Lube – This coconut-based lubricant is 100% natural, hypoallergenic, 100% cruelty-free, and 100% edible! The water-based lubricant is slippery and very effective with toys. But, the oil-based is long lasting and great for skin on skin!
Liberator Wedge Ramo Combo Pillow – Gone are the days of shoving pillows and blankets underneath each other to get those perfect angles! This positioning pillow is made from super comfy memory foam, has washable covers, and a ton of fun configurations to try out.
While we LOVE all of the options that we have rounded up for you, we would still recommend starting out with our very own Sexy Sweetheart Set! Because the set contains toys for both Him and Her, the connection and bedroom bonding it will bring is definitely unmatched!
Hey, before you decide to test out some of your new bedroom toys, maybe consider taking your spouse out for date night first, right?! There is no better foreplay than a romantic night out (or in) filled with good conversation, laughter, and a whole lotta lovin'! 😉