The Birthday Bag
When I was a kid, my family didn't have a lot of money. For our birthdays, my mom and dad used to get us several inexpensive things and throw them all in one bag. We had to close our eyes and fumble around in that bag for our gifts. Before we could open our eyes, we had to guess the item in hand. My mom told me later, "We were SO worried you guys would hate it because we couldn't buy a lot of fancy things!" But, they were happily surprised when we LOVED it and the "birthday bag" soon became our favorite birthday tradition.
So… for my husband's birthday this year, I decided to re-create the birthday bag! I started with a plain paper bag, and tucked all this loot inside!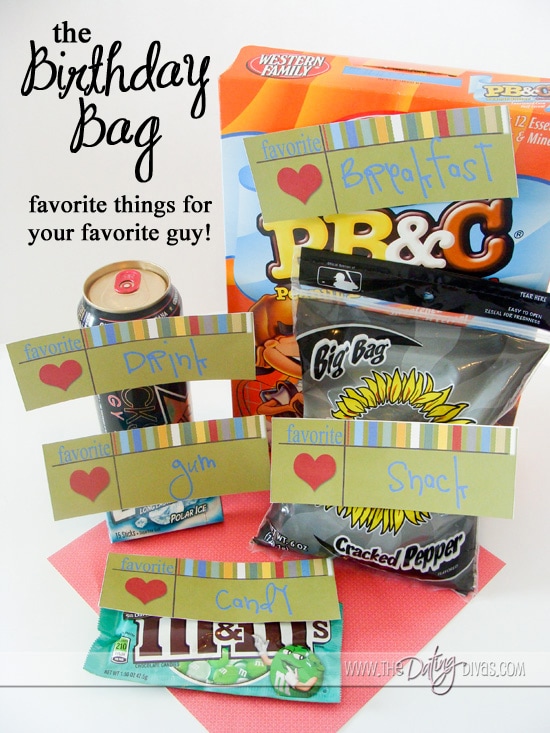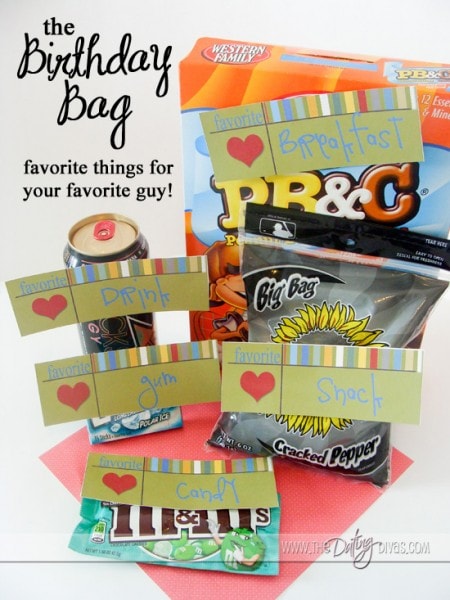 It was just a few,  inexpensive things that I know he loves, like MINT M&M's (mmmmm! You want some now, don't you?!?).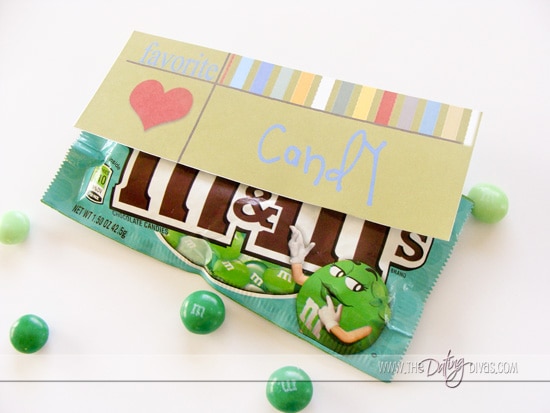 And remember that plain paper bag? I spruced it right up with a darling printable that says, "Birthday Bag – Favorite Things for My Favorite Guy."  (Find your printables at the end of this post!)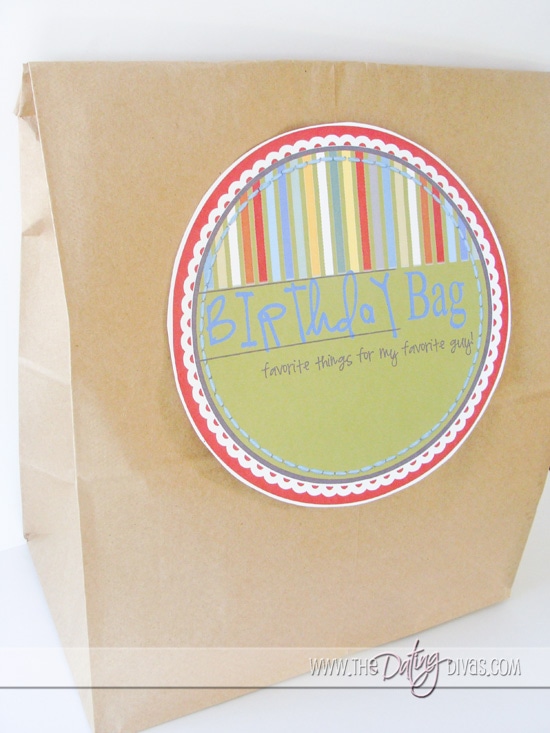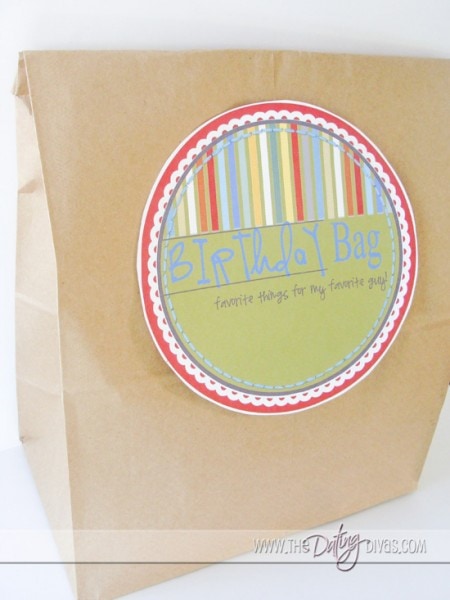 And of course I did not forget to "S.W.A.K"- seal it with a kiss on the back of the bag. After all, he is my most favorite guy!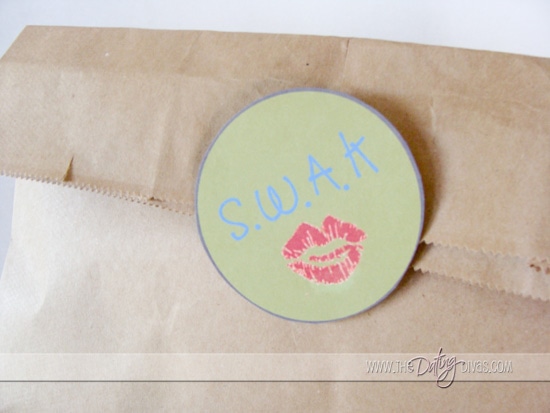 So to create your own "birthday bag," grab a paper bag, our cute printables,  a few of your man's favorite goodies, and VIOLA! You're done!  🙂
For more ideas involving your man's favorites, check out these great posts by Corie and Angie!
Corie's post here: A Few of His Favorite Things and Angie's post here: A Few of Our Favorite Things.
Birthday Bag Favorite Tags
Printables Designed by Robin Exclusively for The Dating Divas
Birthday Bag Printable
Printables Designed by Robin Exclusively for The Dating Divas