Have you ever wondered what it would be like to read your spouse's mind? Or have you wished that they could read yours?? 
Introducing…
THE HINT BOX
Problem solved!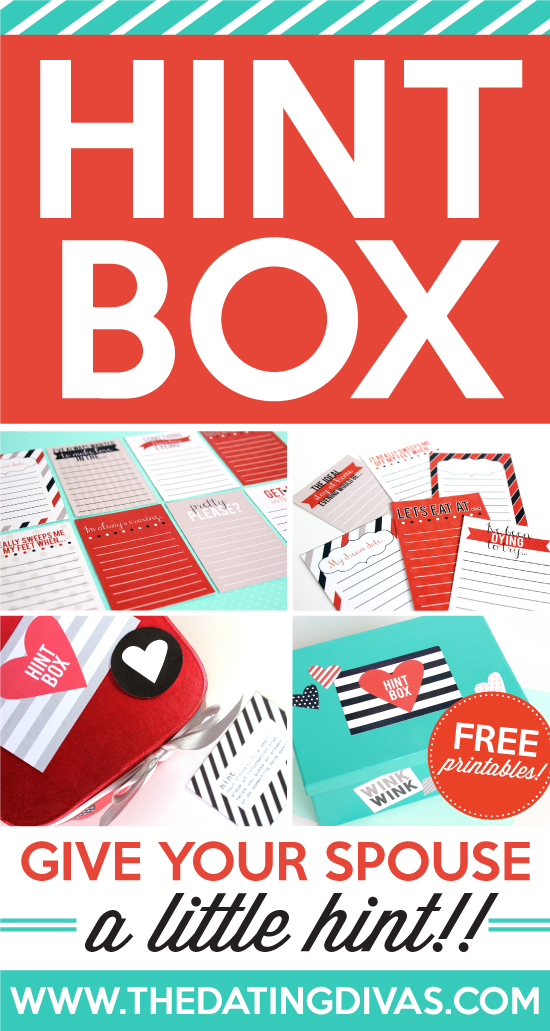 Disclaimer: This post contains affiliate links. To learn more about 'em, click here.
This is a simple and adorable craft that the ever talented Kiki from Kiki & Company helped us design, with tons of inspiration from Diva Gabby. The Hint Box takes some of that guesswork out of your relationship.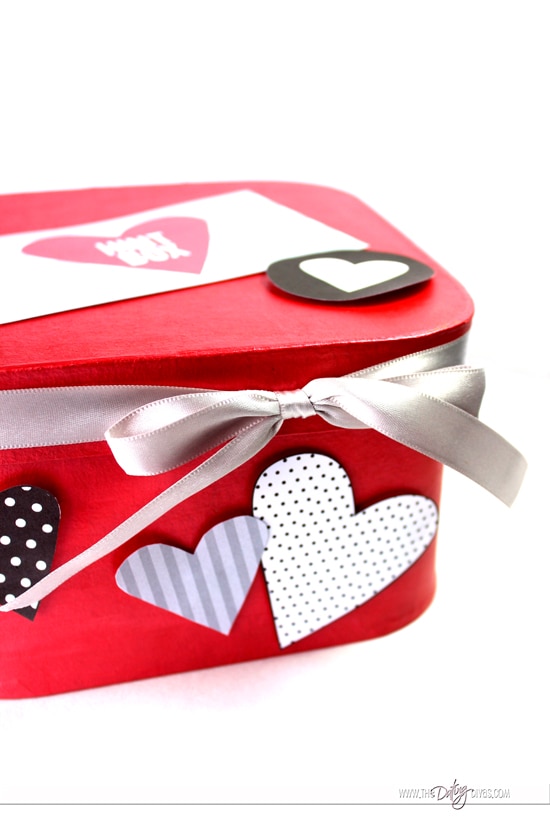 I mean… Let's be honest. It is hard to shop for both men and women. In my case, my husband doesn't really ever want or need anything (so he says). And well, I'm the exact opposite… I want very specific things. Ha ha!
In order to find the perfect gift for him, I have to beg and plead for him to give me a clue, hint, something! so that I can find a useful and exciting gift for him.
I also have to drop hint, after hint, after hint… so that he knows what I am really hoping for. This last Christmas I dropped so many hints and I still wasn't sure if he was going to get me the pretty goldenrod customizable camera bag I was eyeing. It was an excellent deal and I really wanted it… so I ended up asking him if he thought I should just buy it. Which ended up ruining the surprise because he is very bad at lying and instead of coming up with a story about why I shouldn't buy it, he told me he had already bought it. For me. For Christmas.
Oops.
I guess he is starting to catch on. I'm truly lucky to have him!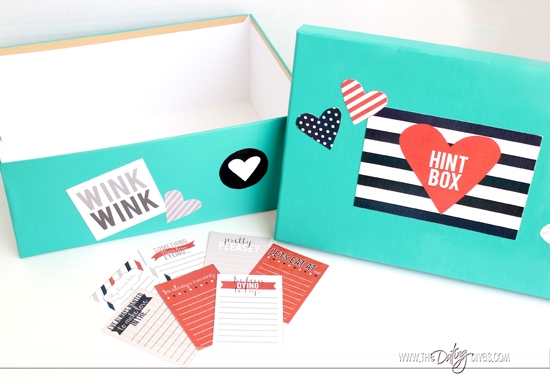 While I don't think that the Hint Box should replace thoughtful gift giving, I do think that it can help couples communicate their wants, needs and desires, while still allowing for a little spontaneity in their marriage.
And in marriage, spontaneity can be pretty important! Just think of the Hint Box as a helpful tool to reading your spouse's mind.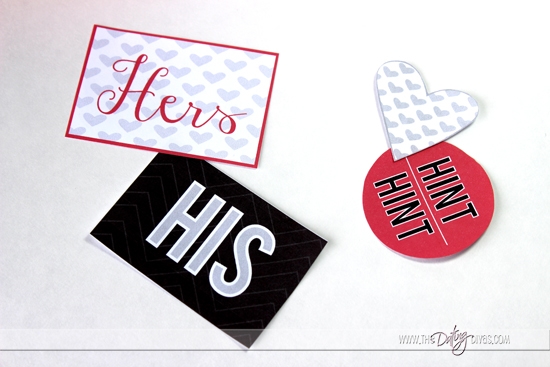 The Hint Box is super easy to make!
All you need to do is grab the FREE printables from the bottom of this post, print them, cut them out and decorate your box
!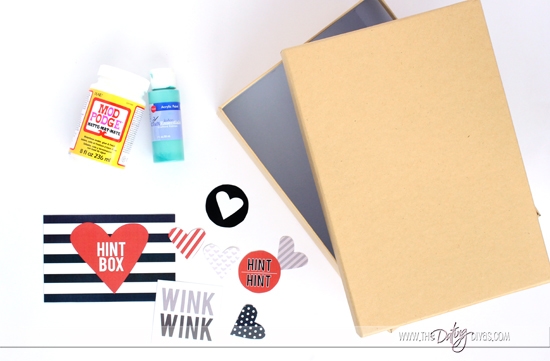 How you decorate is up to you, however, we tested out a couple ways and found that using Mod Podge was a great way to get the decorative embellishments to stick well, with a professional look.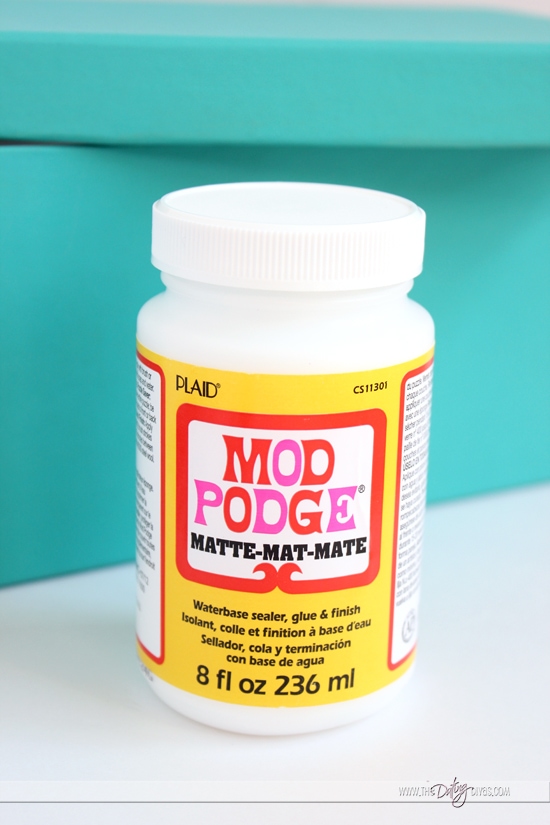 We love all the embellishments that you can use to make your hint box unique!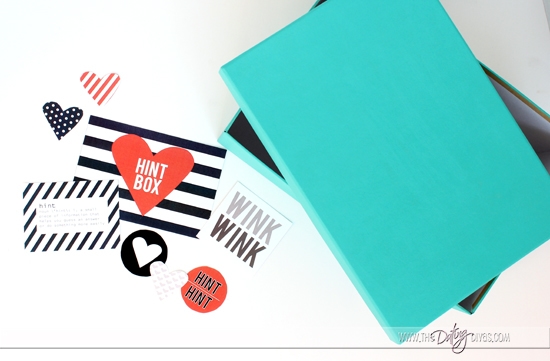 And you can even add your own embellishments, like ribbon, buttons or pictures, if you want to make it even more personal!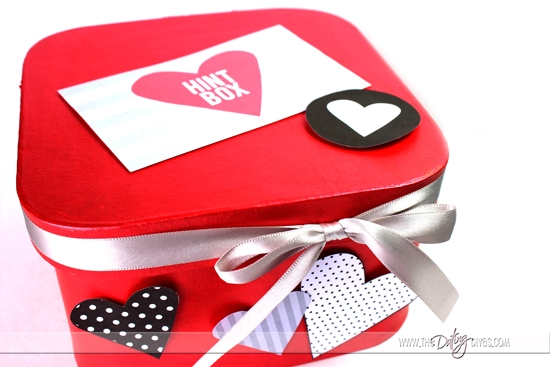 We've also included printable cards that will help you and your spouse get a great start on your hint box. This could even make for a great date night as you sit down and talk about how you want to use the hint box…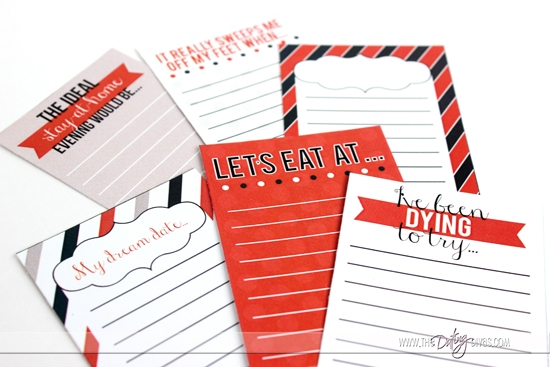 We came up with three different card categories.
GIFT HINT CARDS
DATE HINT CARDS
BEDROOM HINT CARDS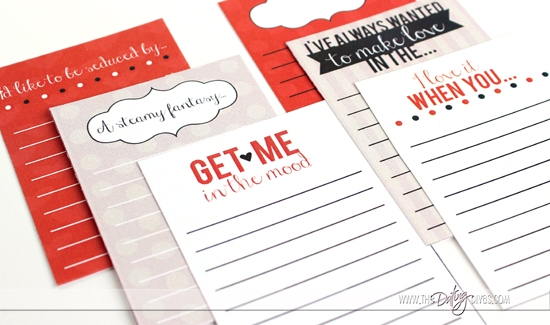 Now, you can easily fill out the cards and when you (or your spouse) are seeking a little inspiration for a date night, gift or another special surprise, you are already set up for success.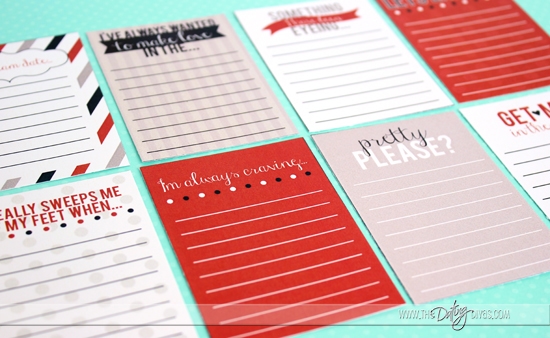 Just take a peek at your spouse's cards and you will instantly be guided in the right direction.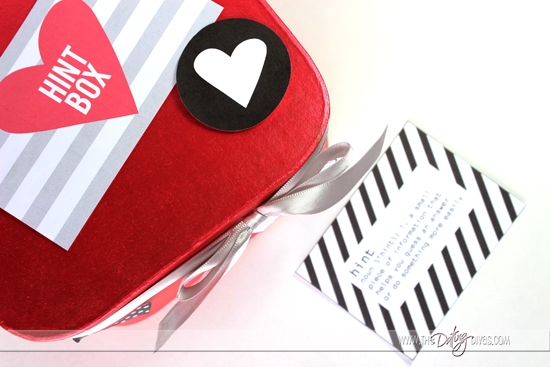 We really hope that this special hint box will help you and your spouse grow closer together in your relationship as you learn what you really like and want!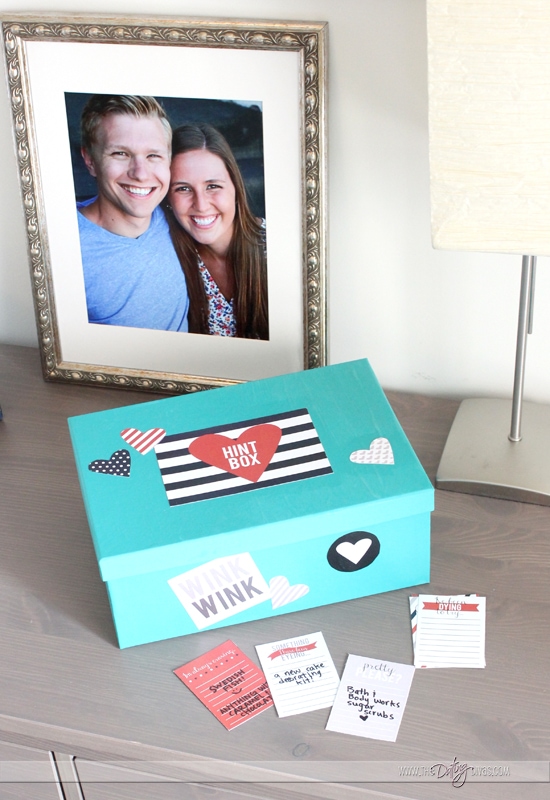 The Hint Box
Printables Designed by Kiki @ Kiki and Company Exclusively for The Dating Divas