We all have rough days every once in a while!
 When your spouse is going through a rough time, it's extra important to be there for them and provide an extra little pick-me-up! We've come up with the perfect and simple way to let your spouse know that you are thinking of them. It's so easy! Let me introduce you to the…
HUSBAND SURVIVAL KIT
It's got everything you need to turn a rough day into a much better day! Because, chocolate does that…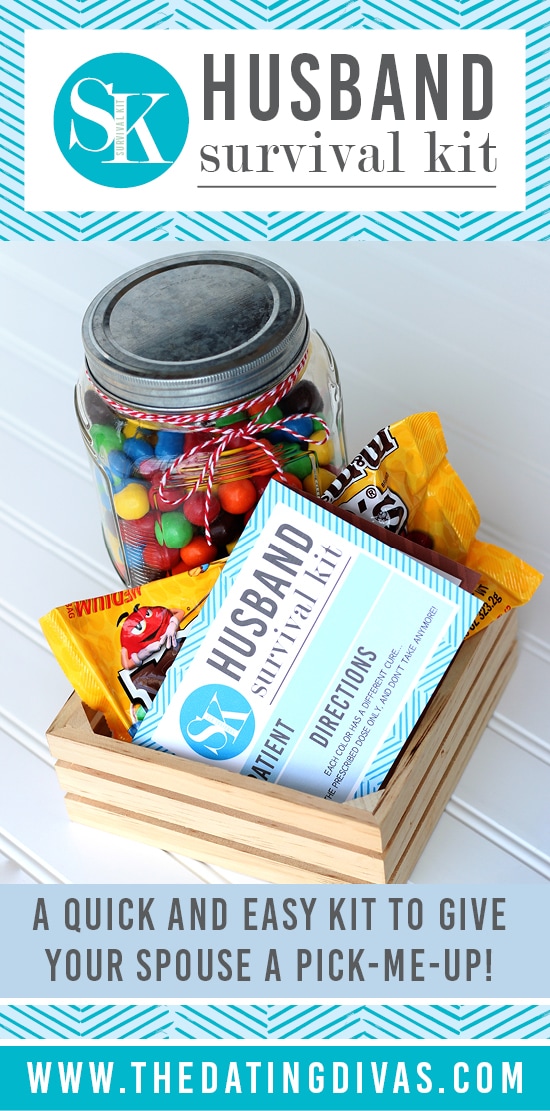 This post contains affiliate links. To learn more about 'em, click here.
The talented Courtney from Paperelli Designs helped us capture the perfect look for these survival kits and she is just the best to work with. Stop by and let her know you love this design!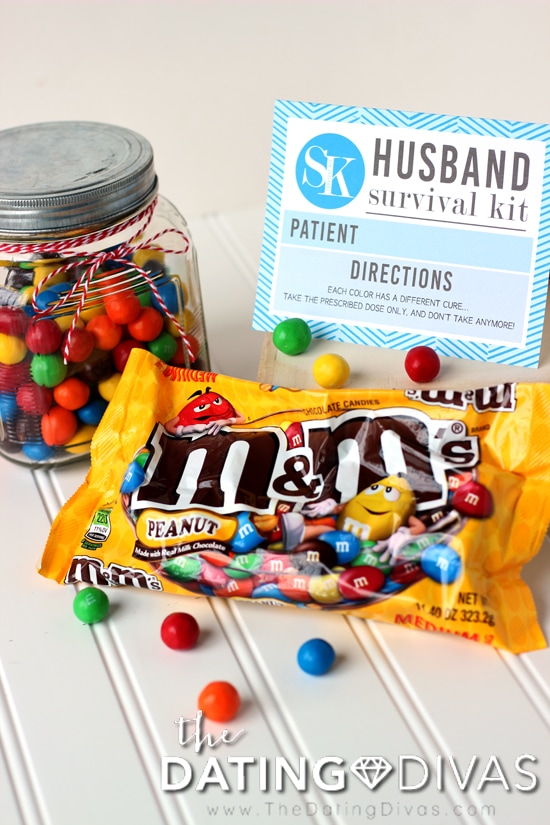 All you have to do is grab some M&Ms… or any colorful treat that has all of the colors listed in this adorable poem!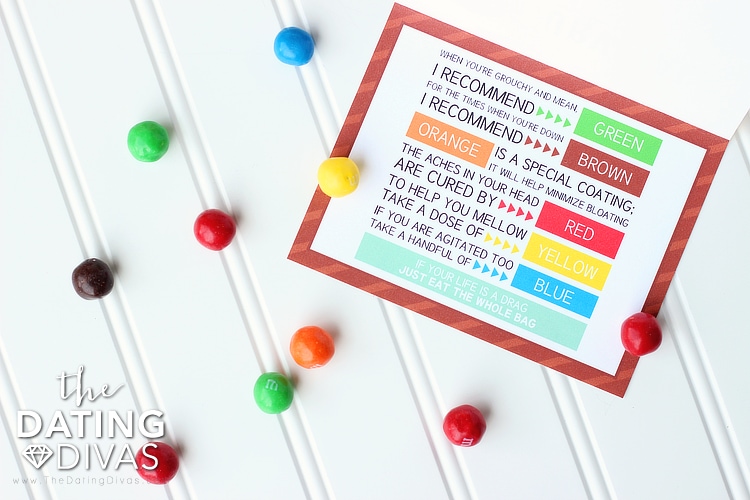 We designed the card to resemble a prescription slip you might get from the doctor. All you have to do is print and fill in the patient's name – which is your spouse!!
Want to pair this with something even more special for your man? We have the perfect Gifts for Your Guy pack that will make it so easy to surprise your husband.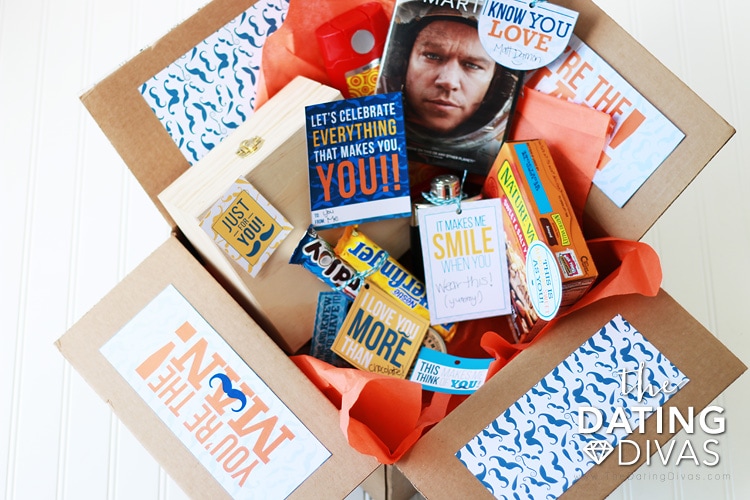 Doesn't that look like the best gift box ever??
Back to the SURVIVAL KIT!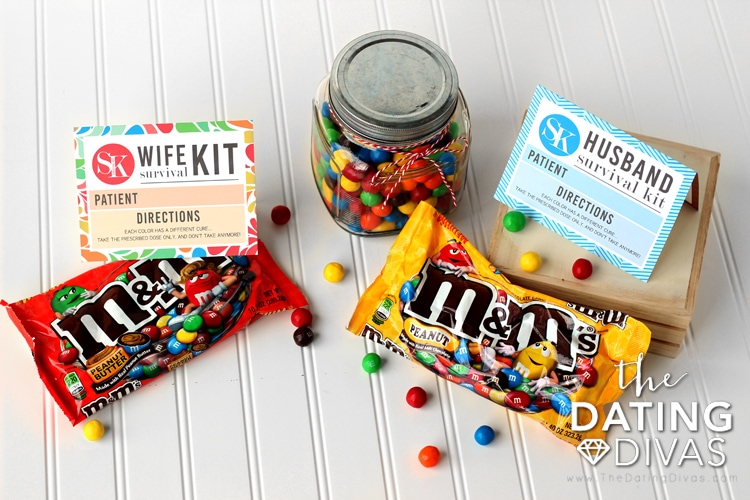 Don't worry, we didn't forget about all the wives and mothers!! Check out the
WIFE SURVIVAL KIT
Perfect to let your wife know how much you appreciate all those long days she puts in with work and/or the kids!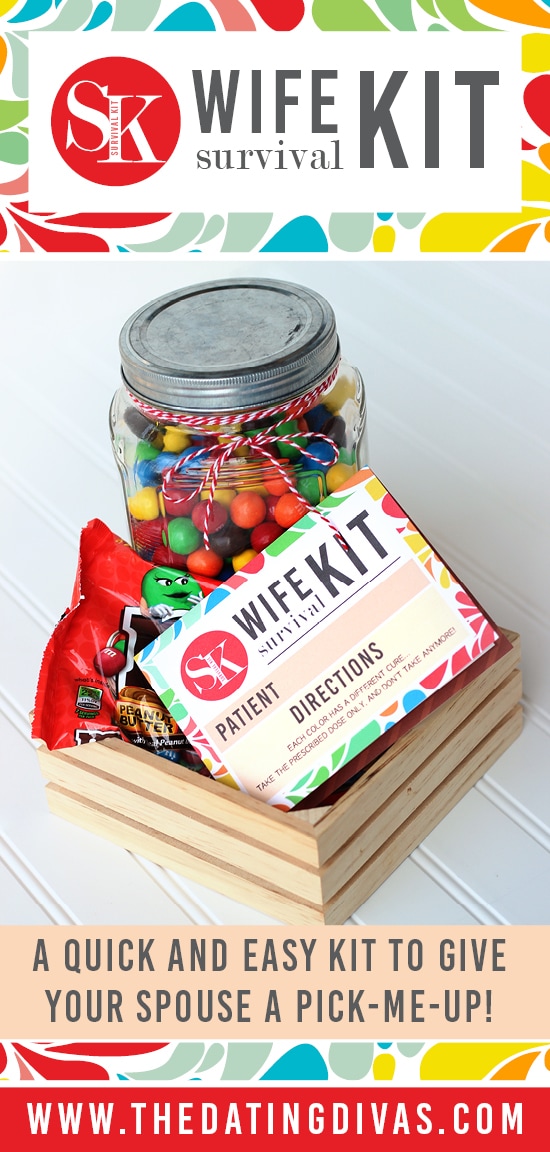 What wife wouldn't be thrilled with a giant bag of M&M's!??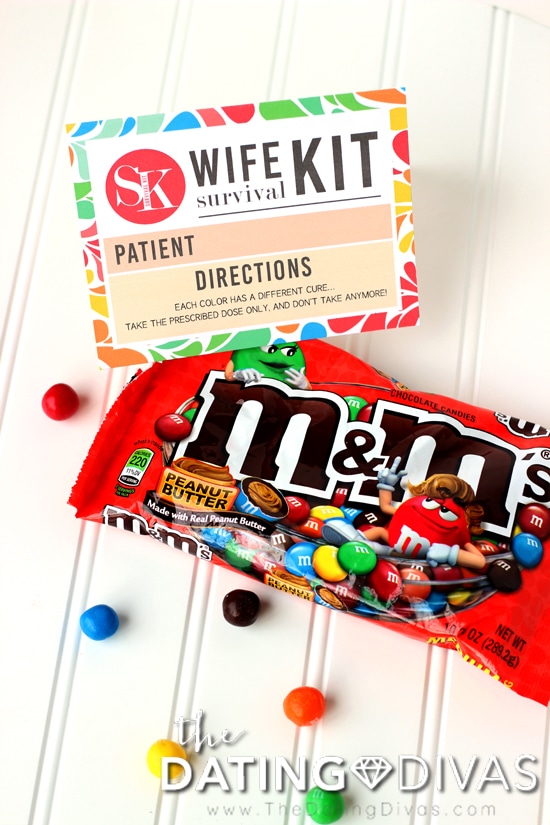 Peanut Butter M&M's for me, please!
This idea is just so great, we decided to take it a step further…
We also designed a generic one that you could give to your kids or a friend in need.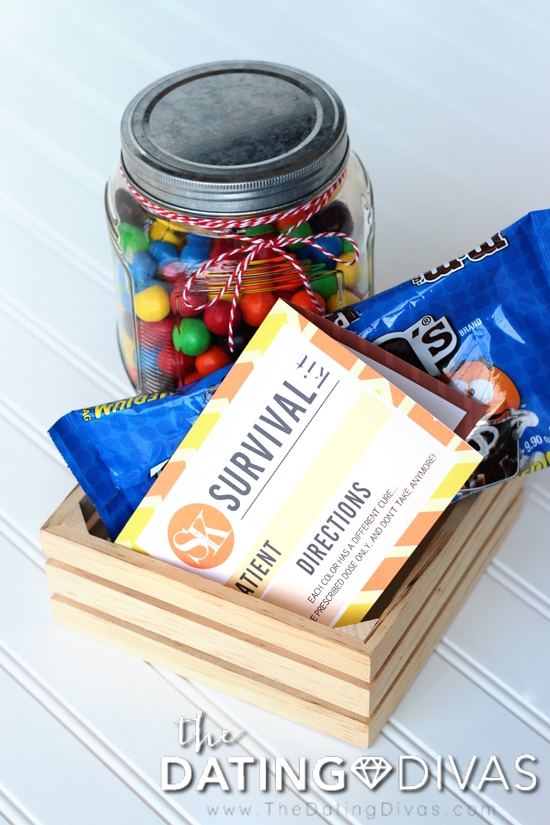 Now you can share a survival kit with anyone and help them on their way to a great day!
Spouse Surivival Kit
Printables Designed by Courtney @ Paperelli Exclusively for The Dating Divas