Kid's Date Night Envelope: Part 2
Yes you read that correctly, Part 2 is here!
You loved our Kid Date-Night Envelope so much, we decided to make another, now found EXCLUSIVELY in our Diva Central Community. Basically, this is an envelope filled with something SUPER fun for those sweet kids of yours to do while mom and dad are away on a date. It makes the part of actually LEAVING on a date SOOOO much easier!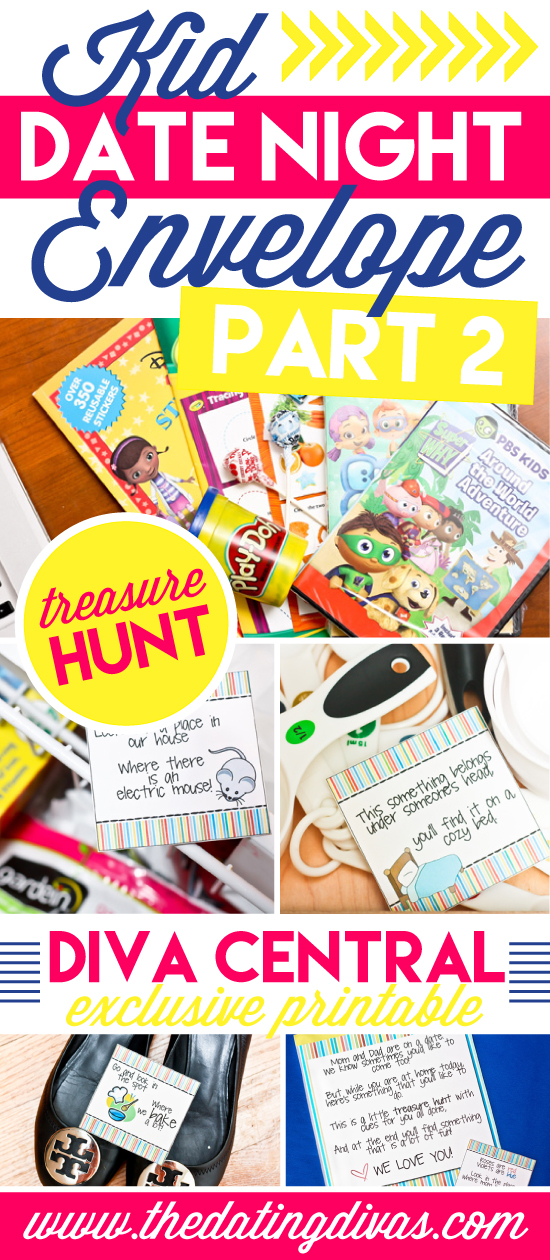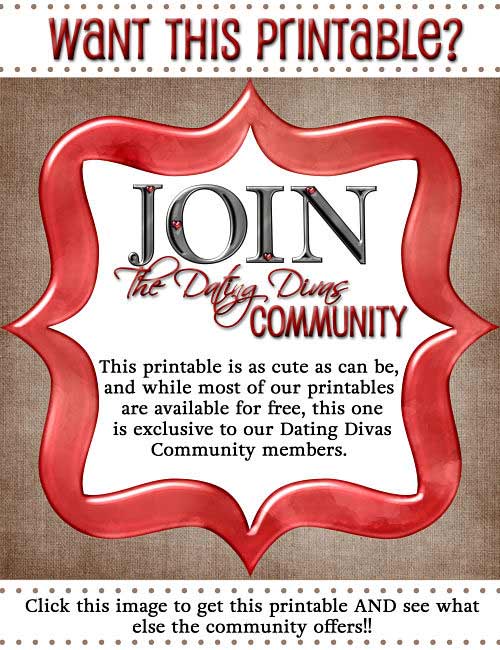 Diva Central is the one place online that's dedicated to YOUR marriage, where you will find exclusive information tailored to YOUR specific relationship needs, with ideas, advice, and TIPS galore. When you become a full member of Diva Central, we'll deliver this full post plus all the printables you see below! You'll also gain access to many other exclusive posts, articles, printables, and more that are created with your marriage in mind! You get all of this for only $9.97 per month. if you want to join or simply try it out, Get started for FREE with our Diva Central 7 Day Love Quest Challenge – just click the link at the bottom of this post!
This envelope comes with an entirely NEW game for the kiddos!  This "Kids Date Night" envelope kit comes with:
Printable tag for the front of your envelope
Printable note from "mom and dad" explaining the scavenger hunt
5 clues for a fun scavenger hunt, leading your kids to a set of goodies and games to play with while you're away
Links to additional games you could include in your date night envelope
Tips on how to make "Kids Date Night" a success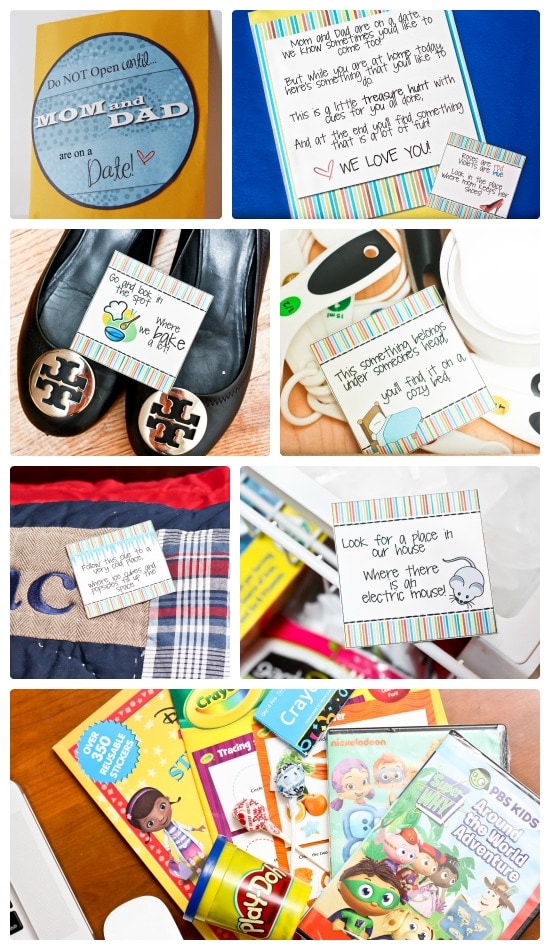 This envelope is working for me like magic! My kids seriously can NOT wait for me to go out with their dad! I used to feel bad if they didn't want to be home with the sitter and that was NO BUENO for date night.  I would either not go, or go and feel guilty the whole time and want to call them every 5 minutes which made date night not too fun for my husband OR me. But when my kids see this envelope on the counter in the morning, they actually ask me all through the day when I am going to leave! They love it!
For some 'grown-up' treasure hunt fun, check out Corie's 'Scavenger Hunt For You' date, learn how to make an AWESOME treasure map HERE.
Have fun!
Sign up for a FREE trial of Diva Central today to get our 7 Day Love Quest Challenge! Once you become a full member for just $9.97 a month, you'll have access to the gorgeous printables you see..
CREATE Your Kids Date Night Envelope TODAY!