With a List as long as Santa's, who really has time to worry about much else during the holidays?! It's such an incredibly busy time of year at my house, that I tend to forget to treat myself, too! Well enough of that!!! This little post is your reminder to give yourself a little present this season.
Who is with me when I say, "I LOVE NAILS!" Especially when they're PRETTY, manicured, and shiny!  My absolute favorite is having a full-set of acrylic nails done. Except with money being tight and not much room for wiggle, paying for something extra like that is just out of the question. But that doesn't mean that those all-nat-ur-al nails can't get a little makeover with a splash of polish instead!!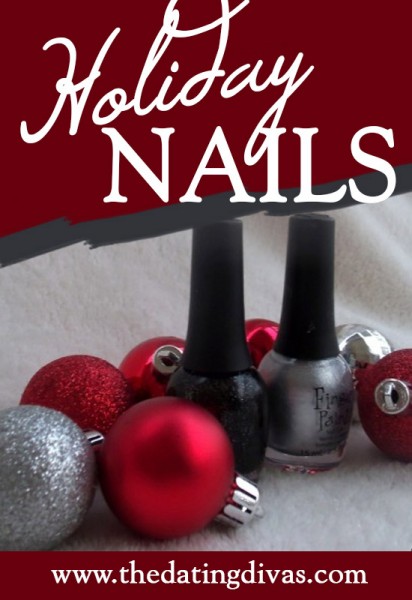 Disclaimer: This post contains affiliate links. To learn more about 'em, click here.
When it comes to picking your color, Red and Green aren't your only options this Christmas!
*Think GLITTER*
Bridget "Nailed it" perfectly in THIS POST. She made glitter polish seem like a whole new kind of art! Anything with a little sparkle will do the trick! I can't speak for anyone else, but the day after Christmas, red and green already seem out of season! But Glitter, ooooo . . . PERFECT for the New Year celebration! If you're on the fence about what color to feature on your toes and fingertips for the rest of the holiday season, take a little advice from the Divas! Go with anything that sparkles!
I found the perfect glitter-polish for me at Shindigz. They have a good deal going on! Twelve SPARKLE polishes for under five bucks!! Have fun with this idea and don't forget to treat yourself this Christmas!