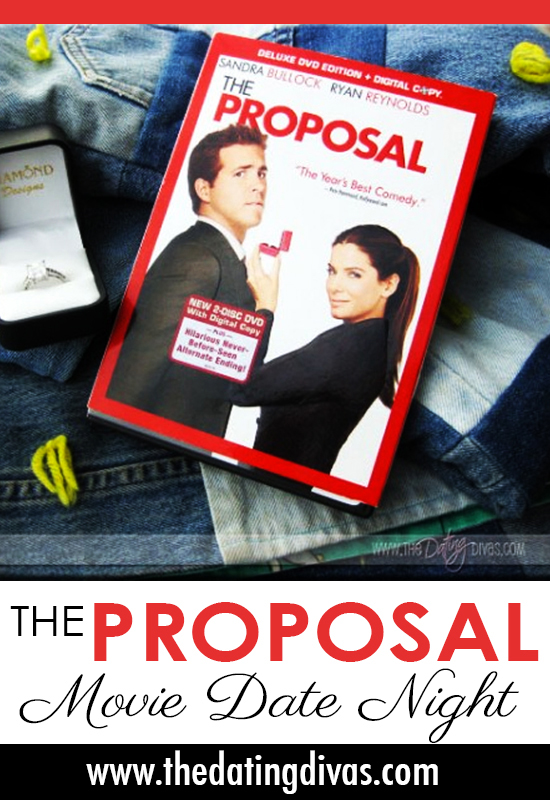 Disclaimer: This post contains affiliate links. To learn more about 'em, click here.
If you haven't seen the movie, The Proposal, starring Sandra Bullock and Ryan Reynolds…it is well worth the watch! It takes romantic comedy to a whole new level and The Dating Divas have collaborated on some hysterical ideas to make your movie date night into an extraordinary one!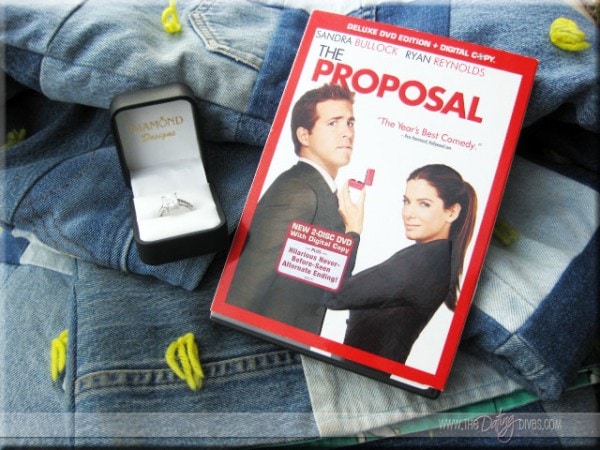 Boss/Assistant
Assign who is going to be "the boss" and "the assistant" for the night. The assistant is in charge of picking up hot chocolate
or coffee from Starbucks (make sure to get the same kind unless "the assistant" spills on the way home). "The assistant" will write his/her name and phone number on the side of "the boss'" cup. You could continue this roll playing throughout the evening and into the bedroom…Hey, sometimes taking orders can be fun! lol
"Get Low" Chant
If you have a fire pit in your backyard then go ahead and have some fun with it! In the movie Grandma Annie (Betty White) and Margaret (Sandra Bullock) practice "chanting from the heart" around a fire. It would be absolutely hilarious for you and your spouse to do the same thing. You could even "chant" to the "Get Low" song by Lil John & The East Side Boyz (which is the song Margaret is chanting around the fire).
The Proposal
You can watch some crazy & fun proposals to start out your date night…..we found a few to start you off at yourengagement101.com. Then relive your own proposal through pictures, video, or reenacting it.
OR
Create a ring to present to your spouse (like a ring pop or candy ring
) and then "fake" a marriage proposal together in a public place. Make sure to be very dramatic about it! Try not to laugh…and then ask a stranger to take your picture (what a date memoir). Then laugh about it all the way home to watch the movie. Even better, surprise your honey by proposing to HIM in public and tell him to just go with it.
For dinner try some of these Alaskan Recipes that you can make at home (download below). Delicious!
Oh and don't forget when you cuddle up to watch the movie…make sure you remember "THE BABY MAKING BLANKET!!" hehe
For amazing delicious recipes that The Divas' husbands love, check out our Dating Divas Recipes Revealed Cookbook!