Marriage Tele-Retreat
We are so thrilled to announce our THIRD Successful Marriages Tele-Retreat March 21-23rd.  We've been working on this Tele-Retreat for months – lining up the very best speakers to cover topics that seemed to be really big issues in our previous Tele-Retreats.  To try and make it possible for more of you to attend live, we've changed the timing of the presentations.  Think of this as a date night three-peat 🙂 that will enrich your marriage more than any other date night could!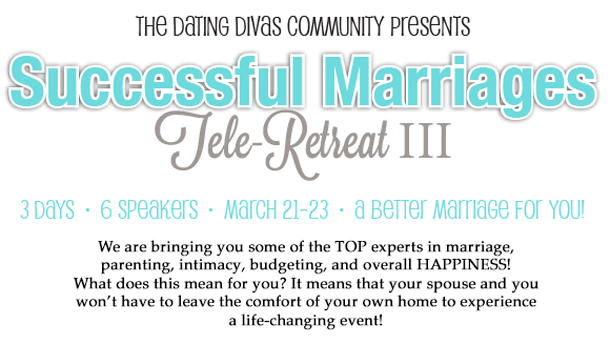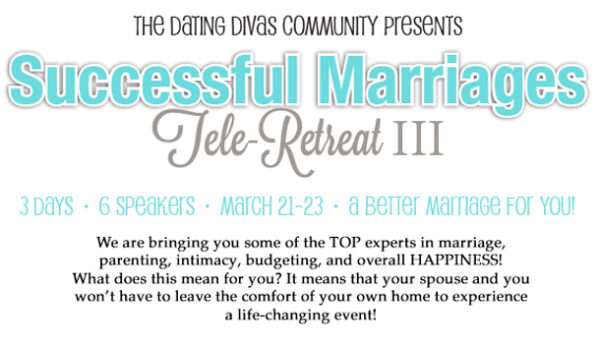 To read MORE about all of  speakers, see what their fabulous topics will be, and for ALL of the details – head over to THIS PAGE to get the scoop!!  Watch for more blog posts featuring each of our speakers and spilling some juicy fun details about their own marriages!
**Help us make this event EPIC by pinning this post & spreading the word so that we can attract ROCKSTAR presenters every time!
Click HERE to view our Tele-Retreat "Frequently Asked Questions" Page!
**Can't make the retreat but want to hear the AMAZING speakers? Sign up to be a community member right now. ALL of the presentations will be recorded and placed in the community the same day!