Your APRIL Freebies are here!
The following freebies are offered exclusively to our newsletter subscribers!  Not a subscriber?
Get monthly freebies sent STRAIGHT to your inbox each month (PLUS you'll get our FREE 7 Days of Love Program JUST for signing up.) It's a total win-win. Sign up below!
Some Bunny Gift Tags
Easter is just around the corner! And it is time to gather up some fun gift ideas to deliver to friends and family! We made it EXTRA easy for you because "some bunny loves you" (US!!!!). We created a variety of free Easter printables to add to your sweet treat! Happy Easter!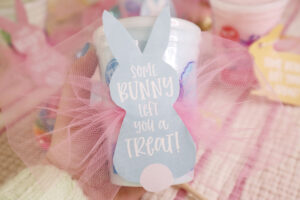 How cute are these Easter printables designed by Courtney of Paperelli – This is a perfect gift to do a "drop and run" for your neighbors, friends, and family!
Easter Treat Ideas
Now that you have your printables to add to your treat let's talk about some easy treat ideas!
Ordering Treats Online:
Ordering Gift Bags:
Homemade Treat Ideas:
We cannot wait to see all the fun these free Easter printables bring! Enjoy!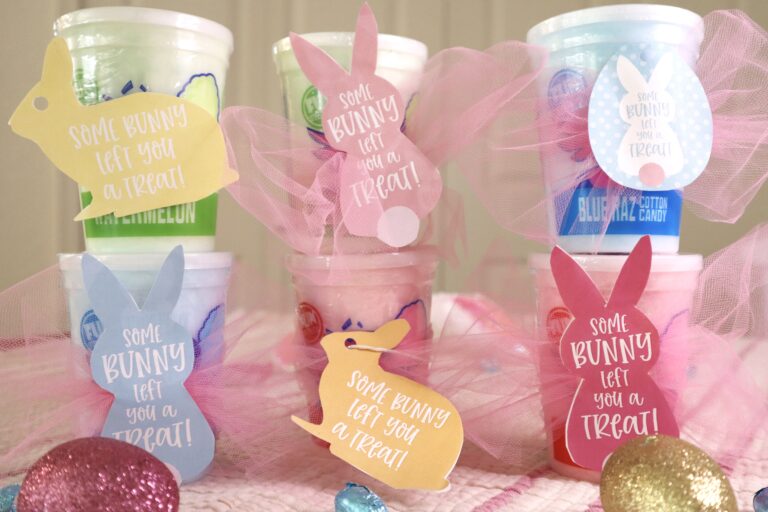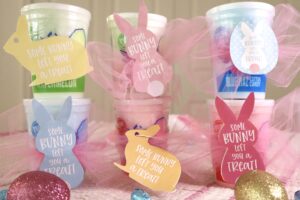 *     *     *     *     *     *     *
Kiss Your Mate Kissing Game
Kiss Your Mate Day is happening this month on April 28th! In honor of this fun day, we've got an exclusive kissing game to enjoy with your mate.  We've included all materials and instructions in your freebie download.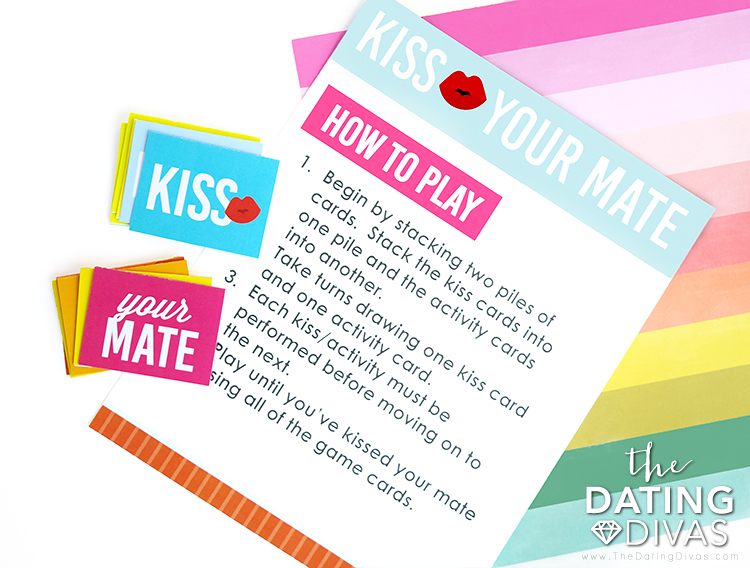 To begin, cut out each card and fold the cards in half.  You will want to seal the fold with a glue stick or piece of double-sided tape.  This will give you a front and back to your playing cards.  Once your cards are prepped and ready, let the game (aka kissing) begin!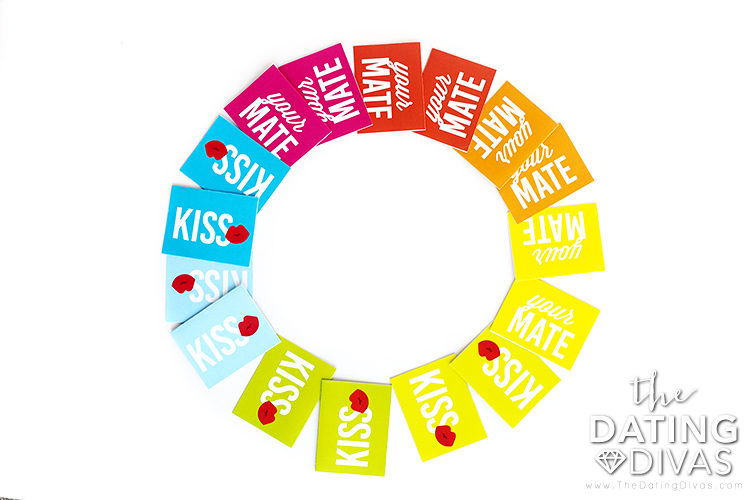 There are two different kinds of cards.  The cards with the word "kiss" on the back will reveal a type of kiss and the cards with "your mate" will reveal a location where your kiss will need to be shared.  This game will have you kissing in all sorts of ways and places!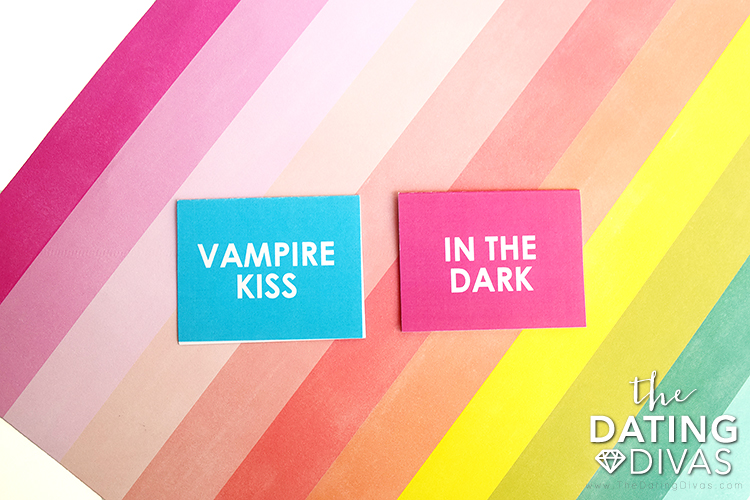 Play by sorting your cards into two piles.  One pile of your kiss cards and the other with your location cards.  Then take turns drawing a card from each pile and performing the kiss.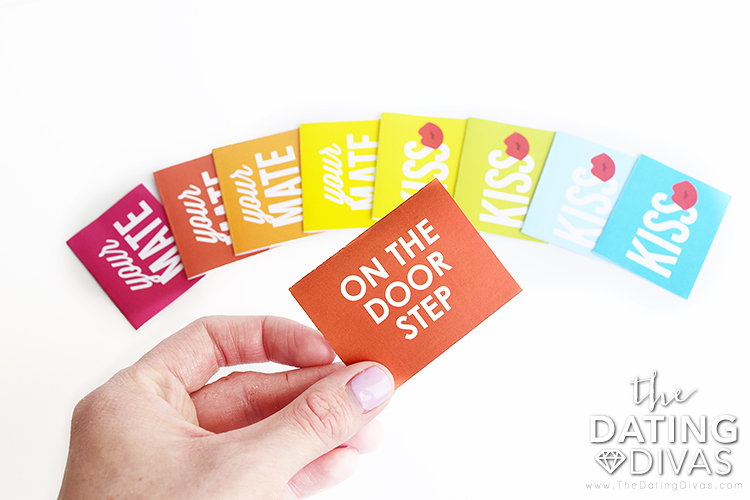 Enjoy all of the smooches!
*     *     *     *     *     *     *
Egg Carton Surprise
Since spring is finally here (winter went on WAY too long!) we have something fun for you to surprise your sweetheart with.  One thing we promote often is showing love to your spouse in a variety of ways.  One of these ways is giving words of affirmation and this little surprise designed by Courtney of Paperelli is going to help you do just that!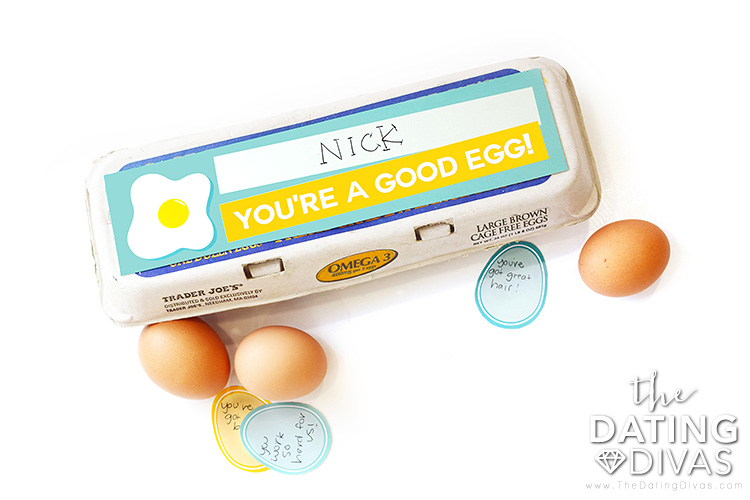 This egg carton surprise is something you can leave for your spouse to find in the fridge and it couldn't be easier to put together.   First, print out your printables and cut out each shape.  We have a cute label for the top of your egg carton and 12 egg shaped cards to fill in compliments for your spouse.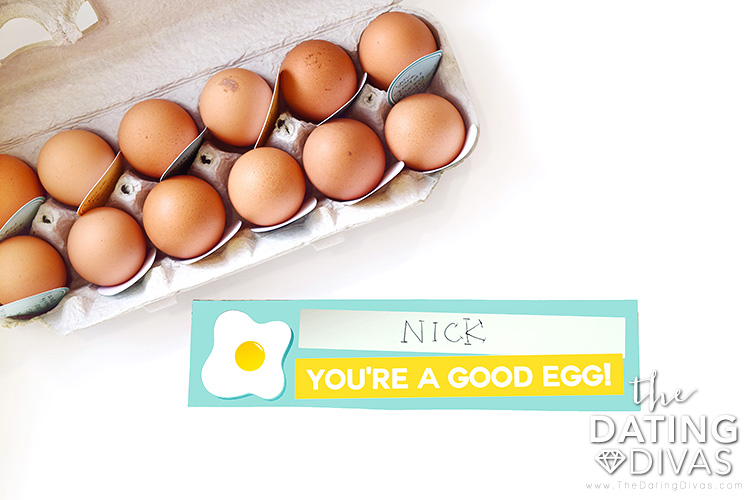 Next, fill out each printable. The label for the egg carton reads, "Your a good egg" which gives you the perfect opportunity to gush all over your spouse about what makes them so "good". Write in your spouse's name on the carton label and fill in one unique compliment for each egg shaped card.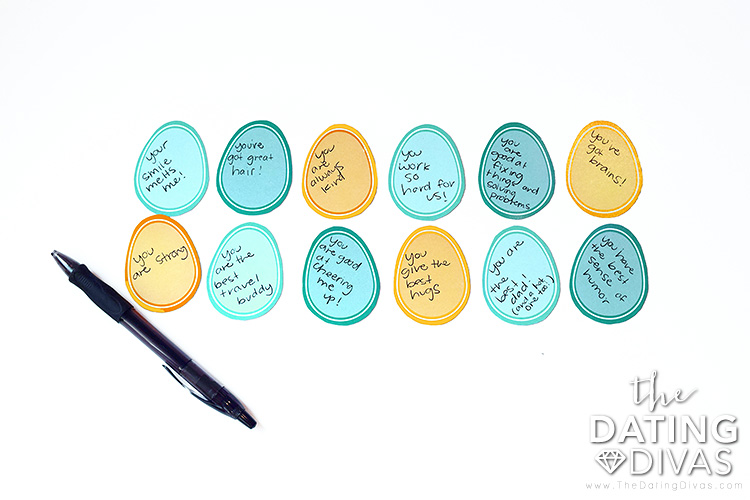 Finally, attach your carton label with a little bit of double stick tape and sit your compliment eggs inside of the carton.  I found it easy to just lay the cards on top of the existing eggs in the carton.  You could also use an empty egg carton and place your compliment cards inside of plastic eggs or simply lay each in place of an egg.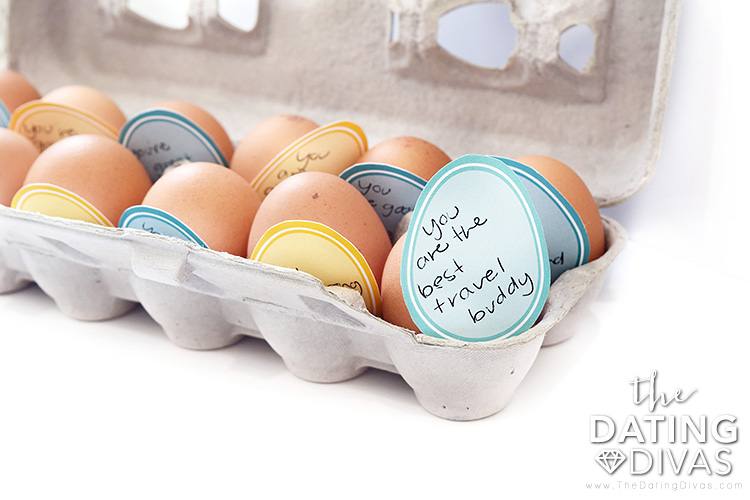 A fun, adorable way to let your spouse know what makes them a good constant in your life.  Enjoy!
*     *     *     *     *     *     *
Spring Banner
Spring is about to be sprung! Spread some warmth and cheer with this super cute banner created JUST for you by Carisa of Messes to Memories!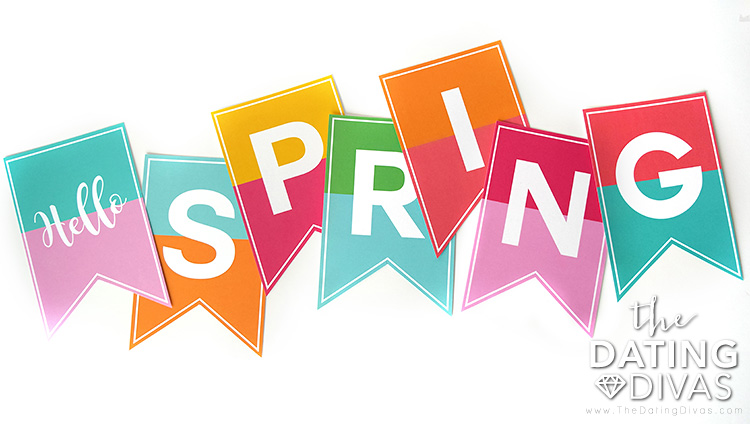 Putting together this fresh and cheerful banner couldn't be any easier! First, cut out each shape!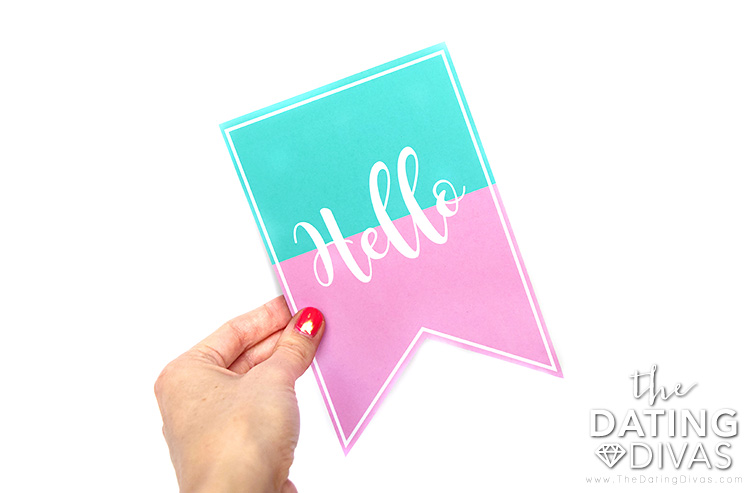 Next, add a hole punch to the top right and left corner (I couldn't find my regular hole punch so I used an adorable star punch instead!).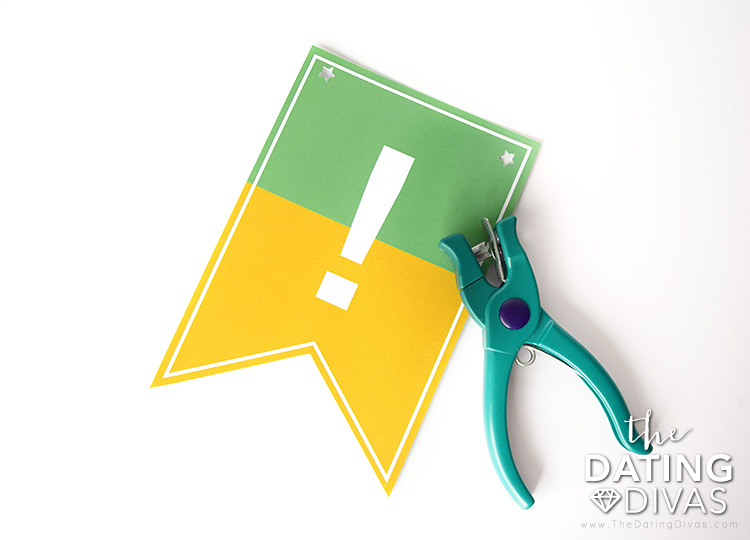 Finally, thread the string in the left hold and out the right. And there you have it! A bright reminder that spring is on its way! Hang this baby in a spot where you can be easily reminded of the sunshine that awaits!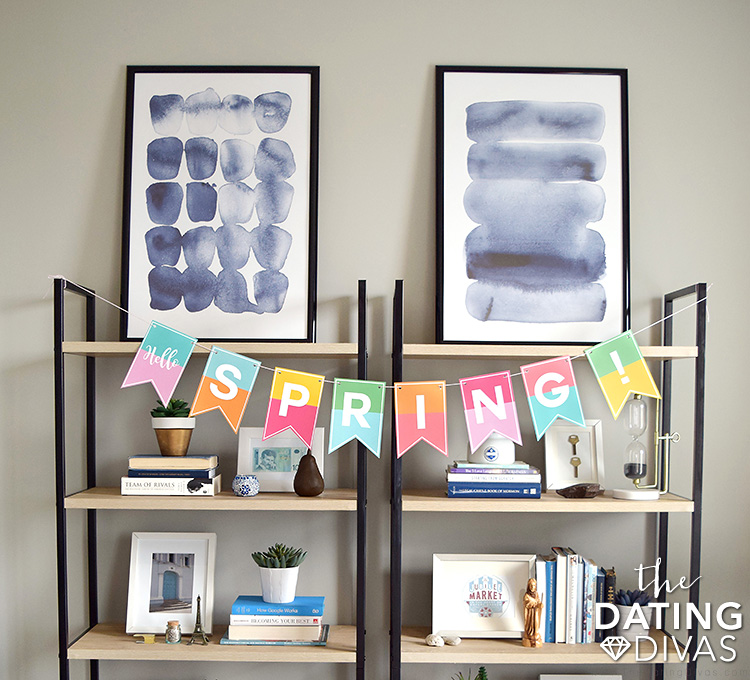 *     *     *     *     *     *     *
Easter Egg Decorations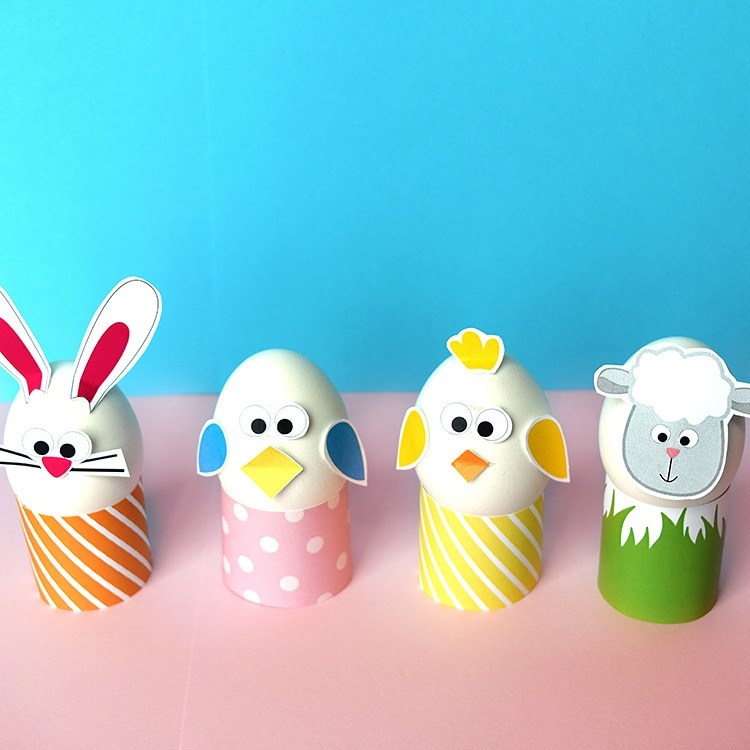 I have the MOST adorable Easter printables for you!  Easter is just around the corner and this year, I wanted to try something a little different.  I so badly wanted to decorate Easter eggs to place on my table but I was not in a rush to dye my eggs the traditional way.  I was kind of over the vinegar smell and dyeing my fingers all sorts of colors (am I the only one who lives with half dipped fingers for a few days after dyeing Easter eggs?).  Solution? These completely adorable Easter egg decoration designed exclusively for you by Courtney of Paperelli!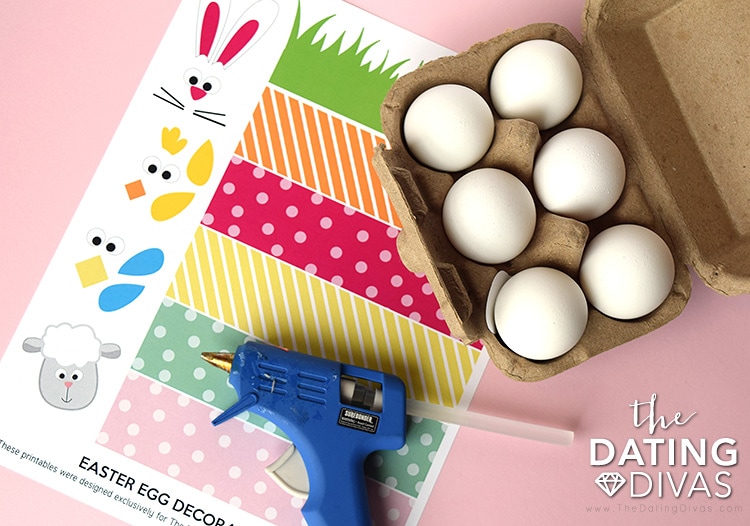 These little cuties were so easy to put together.  I began by hard boiling my eggs and drying them off completely.  I printed out the Easter egg printables on thicker cardstock (80 lb weight) and then got to work cutting out each piece!  I found the best method for attaching my printables to my eggs was to use a hot glue gun.  I put the glue on the printable and then pressed the printable piece into the hard-boiled egg. I also used the glue gun to attach the ends together on the patterned strips to create a little stand for my cute little eggs.  The whole process was super fast and the good news? No blue fingers!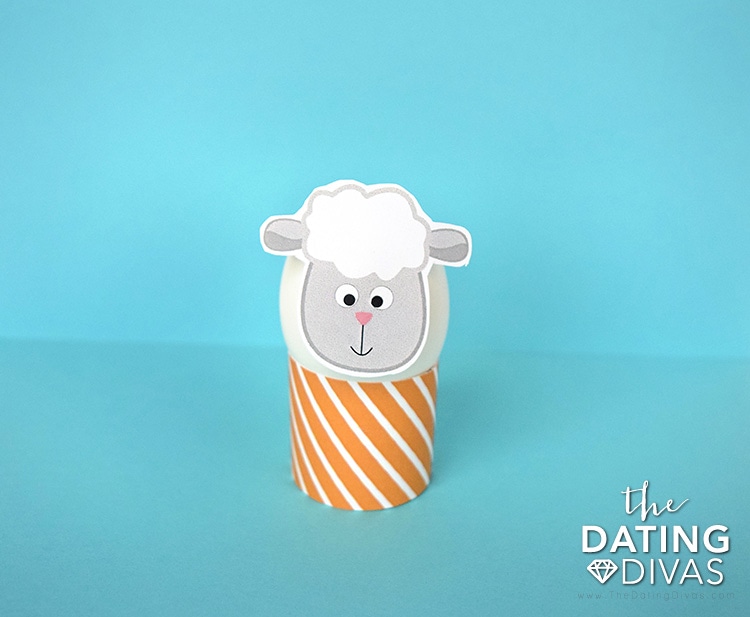 Easter is all about new life!  And these adorable baby animal Easter eggs help to celebrate the season.  Happy Easter!
*     *     *     *     *     *     *
Cootie Catcher!
Since April 13th is National Kiss Day, we're giving you a….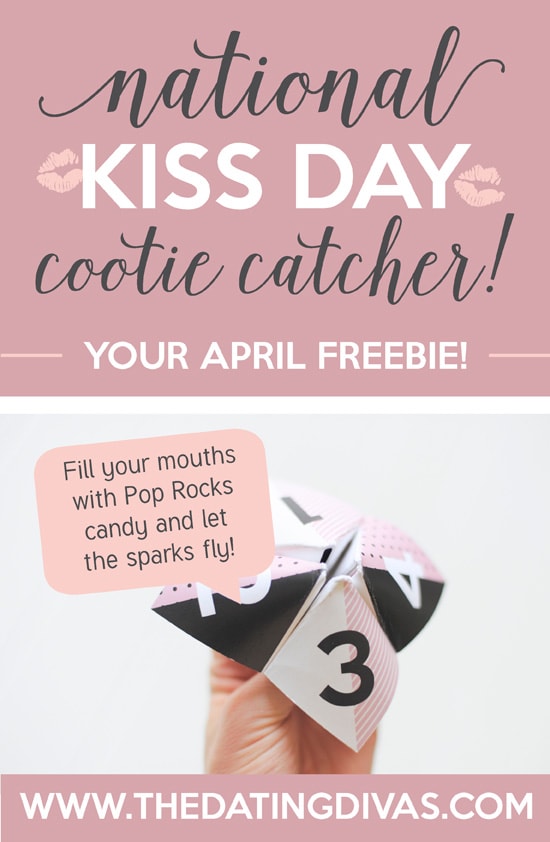 Isn't it SO cute!! Just a fun, playful way to celebrate the LITTLE things with your spouse!
All you need are:
Ice cubes
Mint flavored gum
Pop Rocks candy
Your favorite make-out song
And a little bit of time with your spouse! WINK!
It's SUPER easy to put together, and you can even follow this tutorial for extra help, but all of the directions are right on the printable!