A Meaningful Video Gift Idea for Valentine's Day
Looking for a lasting, meaningful gift to give your spouse this Valentine's Day?
Let me introduce you to, Animoto!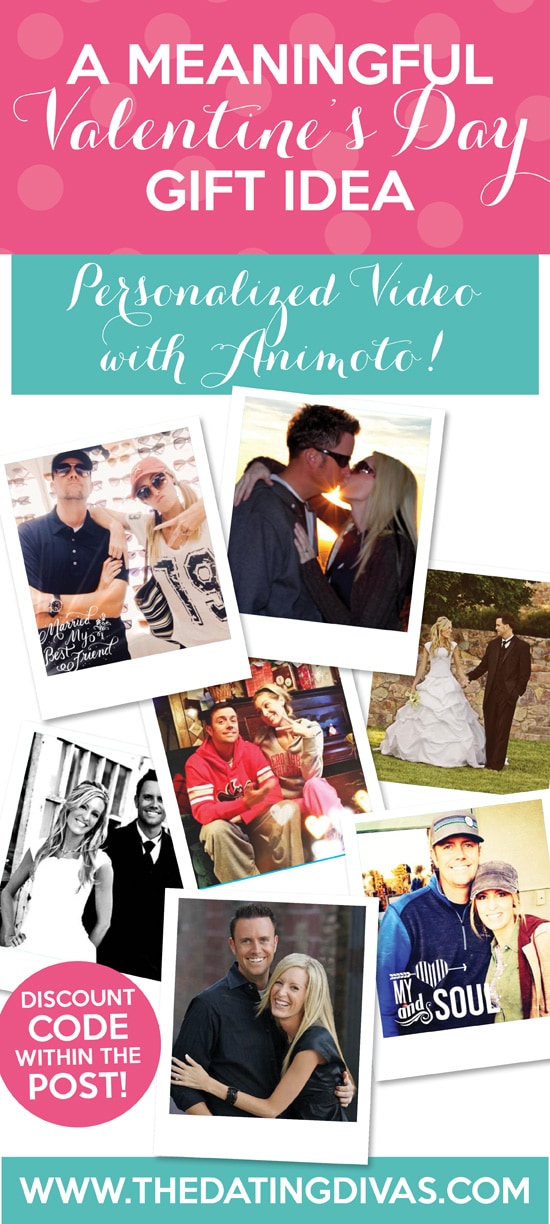 OUR LATEST VIDEOS
We have been LONG time fans of Animoto because there really isn't anything better than creating a lasting gift of shared memories with your sweetheart.
To show you JUST how perfect this gift idea is, we've uploaded a video from our very own lead diva, Tara, who created this masterpiece for her hubby.
Imaging sitting your sweetheart down on the couch, giving them the laptop, telling them to push play and with a smile on your face wishing them a happy Valentine's Day…
Awwwwwwwww! *heart melted*!!!
We are speaking from EXPERIENCE when we say that this TRULY is the gift of all gifts. Your time, your love, and your memories together. It doesn't get much better than that!
And thanks to Animoto, they are offering our readers an exclusive 20% discount to make your very own video! So you can get started today!
Just head to this page, pick your plan, and then enter in this promo code at checkout!:
bemine20
Ok! And to help you out a little more with making your OWN video, here are some quick and easy steps to follow:
Once you're signed up AND signed in…
Click on the green "create" button in the upper right hand corner.
From there, you pick the style of video you want. *hint, if you click on each one you'll get a quick preview of what it looks like!*
After you've picked your video style, you can start creating!
It's SO easy and intuitive to put your video together. You can upload your pictures, add text or logos, you can even put video footage IN the video! Yep! It's completely customizable and so easy to do!
Then when you're done, click the produce button and you're set!
Surprise YOUR spouse with this Valentine's Day and head over to Animoto to get started on your very own customizable video!
Thank you SO much Animoto for partnering with us on today's post!