What Men REALLY Want for Valentine's Day

Raise your hand if you've ever wanted to give the special man in your life the perfect gift for Valentine's Day!
(Yep…that's just about everybody! Thought so!)
Men Valentine's Day gifts… why is it SO hard to pick something? (It's totally okay to admit it!) We set out on a mission to find out what men REALLY want for Valentine's Day! We grew tired of the guessing too, so we decided to send out a survey to hundreds and hundreds of men to lay the mystery to rest once and for all. We wanted to fin the BEST Valentine's Day gifts for men! In the completely anonymous survey (that we blasted out in our newsletter and on our social media outlets), we asked only one question.
"What do guys want for Valentines Day?"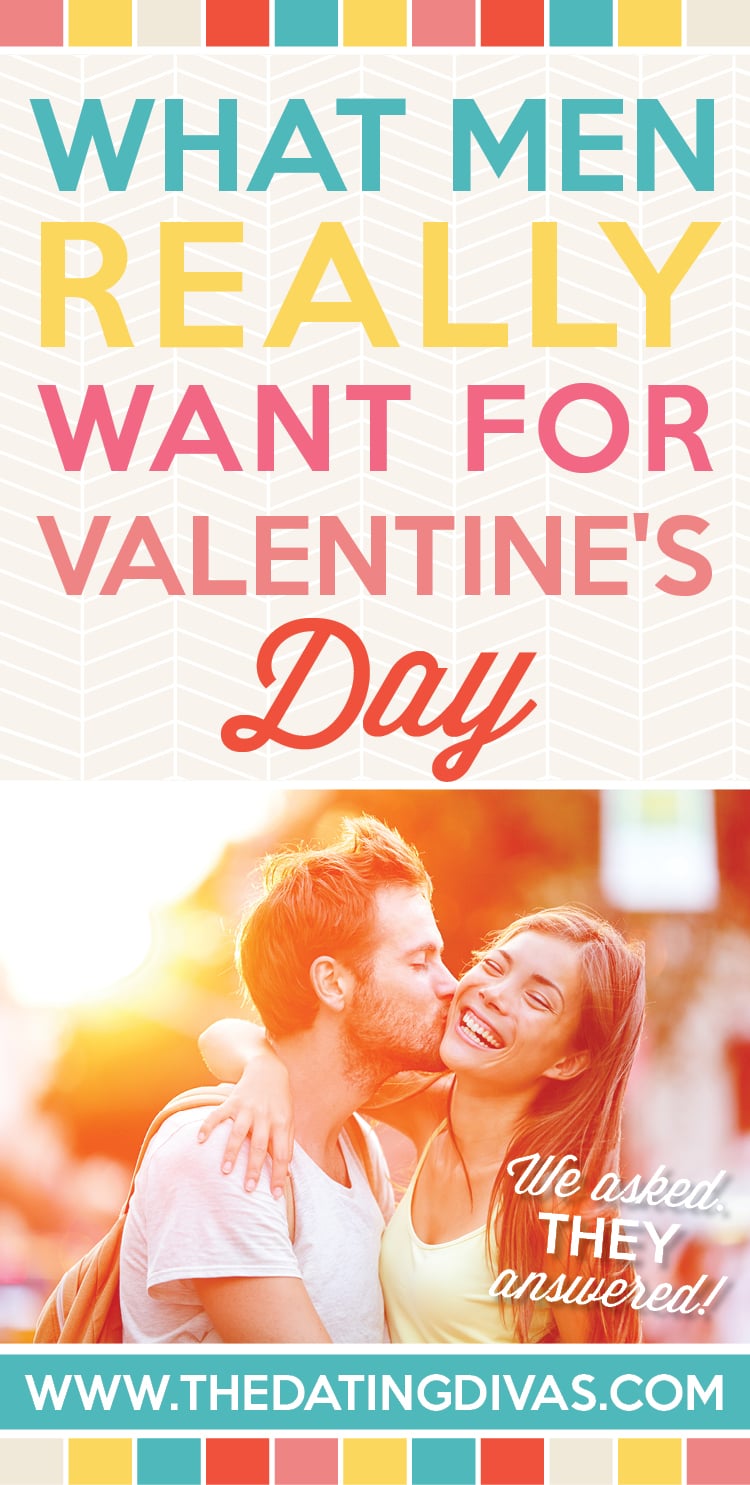 Disclaimer: This post contains affiliate links. To learn more about 'em, click here.
The results really blew us all away. Women tend to complicate things, a lot. As one myself, I just want #allthecutethings! Although they always appreciate and love the effort you put in, men are often much more simple than we women are. Putting this post together completely changed how our team views the big V-Day and it will for you, too!
After the responses started pouring in, we narrowed down all of the answers to the top 3 most mentioned gifts. In fact, there was only ONE response (out of hundreds) that wasn't one of those top 3. Amazing, huh? To keep things authentic, we chose a few of our favorite responses from the men we surveyed, and included their exact wording. The men all had such wonderful things to say about their wives, and it was really heart-warming. Too good not to share!
We have a ton of awesome Valentine's Day ideas that are sure to help the planning process, so be sure to check out the "Diva Tips" we suggest!
Are you ready to hear what they had to say?
What Guys Want For Valentine's Day
(ahem … drum roll, please!)
3. Food
"Maybe I'm weird and kind of old-fashioned, but I love a good, home cooked meal on Valentine's Day. It's just so special to walk through the door and see it there, staring at me with its deliciousness."
"They say the way to a man's heart is through his stomach. It's TRUE."
"I keep things simple. All I really want is a nice meal and some quality time with my wife!"
"My wife is really busy all day with the kids and her many other responsibilities during the day. When I walk in the door and see candles on the table with my favorite food, there's nothing better! I know how hard it is for her to make me such a great meal. It speaks volumes."
"My favorite is always just good food, and a quality conversation with my wife."
"The best gift my wife has ever given me for Valentine's Day was a pot roast dinner – seriously!"
2. Intimacy
"Will everyone think 'men are just pigs' if I say my absolute favorite thing is being intimate with my wife on Valentine's Day? It means so, so much more than (I think) women realize."
"I express my love for my wife through sex – that's just how it goes! To me, there is nothing as wonderful and special. (And no, not 'hot' or 'daaaang'… Special.)"
"My wife bought us the Game of Love to celebrate our anniversary last year. We have LOVED it. I am hoping it makes an appearance on Valentine's Day as well…fingers crossed! All I really want is to play that…over and over again!" Diva Tip: We LOVE the Game of Love too! It's so much fun, and perfect for Valentine's Day! Be sure to check out our post all about it.
"I really don't want or need anything. All I really want is some quality bedroom time with her!"
"The best gift my wife ever gave me was 12 different sex positions for the 12 days leading up to Valentine's Day. It was honestly the best gift I've ever been given. It meant so much more than she will ever know. I am a lucky man."
"I love her, and being intimate with her. I wish she'd relax a little more and just have fun with things in the bedroom. She's amazing, and it's how I tell her I love and admire her. I know it doesn't always come across that way on her end, but that's really what I am expressing."
"All I really want is a fun night in the bedroom! She's so beautiful and sweet, I just want to show my love to her. I don't need anything else … at all!"
1. Time
"At the end of the day, all I really want is to be with her, having quality time. Playing a game, talking, being intimate – it really doesn't matter. I just want HER!"
"Men don't always love "stuff" for Valentine's Day. I'm happy just to have my wife's undivided attention; no screens!"
"All I really ever want is a quiet, at-home date night. Just quality time with her!"
"Well, let me tell you about our WORST Valentine's Day, years ago. (Don't worry, we both laugh about it now.) We were newlyweds, and didn't really know what to do for the big day. So we each spent $10 getting something pretty rinky-dink from the store for each other, swapped gifts, and that was that. We both were students and had mid-terms that week, so after that, we stuck our noses right back in our books. Man! I wish I could go back and shake our young selves! The next year, we focused more on quality time. I bought a little something for her, but I told her not to get anything for me. All I really wanted was a nice evening in with her, making some great memories. We've done that every year since, and our Valentine's Day celebrations have gotten better and better."
"Just her time … not stuff!"
"I always appreciate when I can clearly see she put some time into planning an evening for us. (Like a romantic dinner or bedroom game.) That's all I really ever want; just her, and having a great time with all the wonderfulness that she is!"
"The best Valentine's gifts for men are actually the simplest ones. All we want is quality time together!"
"I certainly don't need any more tools or ties. I just like being with her, doing whatever crazy thing she planned from The Dating Divas website. Ha ha!"
If you get a chance, be sure to check out For Women Only: What You Need To Know About the Inner Lives of Men. It's essentially the same concept (surveying men to find out what they REALLY think) – but Shaunti Feldhahn took it to a whole new level! It's a great read.
There you have it! I don't know about you, but I found that super helpful. Moral of the story? Simplify! Chances are, your husband just wants to spend a great evening alone with you. So relax, and have some fun!
Happy Valentine's Day!
Need a great Valentine's Day gift idea? Look no further!