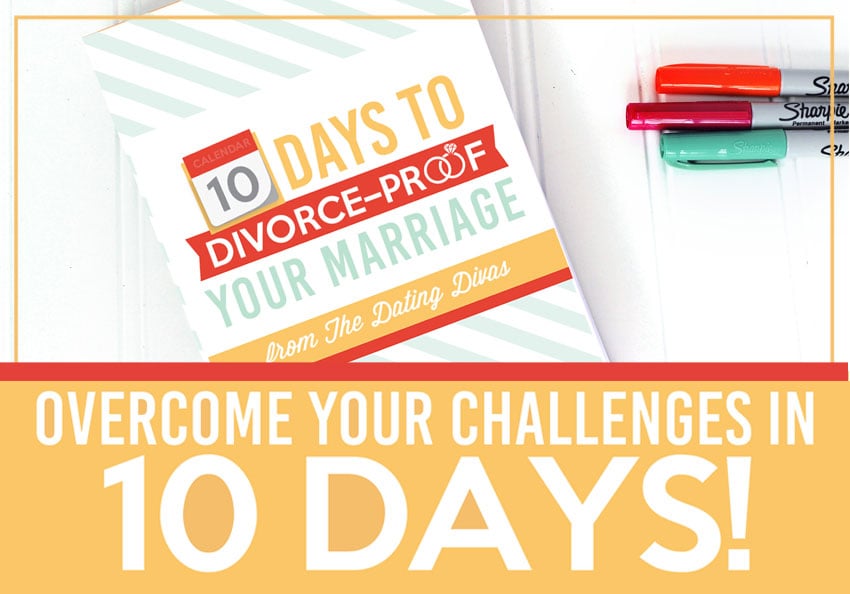 If you feel anxiety when you think about the balance in your checking account… and like you're struggling to stay afloat financially regardless of how much you bring in… If you seriously dread the "money talk" because it always ends in a fight… you'll be surprised at the real reason couples argue about money. It's probably not what you think, and I know how to stop it cold! It's a secret long known by happy, secure couples, and I want to share it with you!
The "10 Days to Divorce Proof Your Marriage" Workbook will help you understand your approach to money—and how that might differ from your spouse's.
It will allow you to dig deeper into your financial struggles and get to the root cause, which might have little to do with money and more to do with other areas of your marriage! We'll explore one of these areas a day for the next 10 days, giving you the tools and inspiration to solve those money issues once and for all!
These exercises will help you learn…
How setting goals for your marriage can alleviate the burden of financial decision-making!
How you can date your spouse without stressing your financial situation!
How feeling good about yourself can positively impact your bank account!
How you can actually talk about your finances!
How working together means more money in your pocket!
How respecting your spouse's money views can work in your favor!
How forgiving your spouse (or being forgiven) for past money troubles can help you move forward!
How you can learn to trust your spouse with the money management!
How you can get out of debt and move forward!
How a healthy financial outlook can improve things in the bedroom!
YES! Please send me 10 days of secrets to help my spouse and I overcome our financial burdens, and grow closer as a couple in the process!