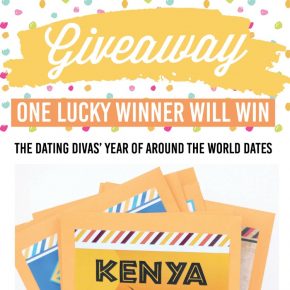 Giveaway #5
How'd you like to get your hands on one of our newest set of dates - The Passport to Love: A YEAR of Around the World Dates?!  
Ummm… who wouldn't!? These are so, SO much fun!! If you and your spouse love adventure and travel, then this is the perfect pack for you!
ONE LUCKY WINNER is going home with this amazing pack worth $20.00…
And it could be YOU!!!
HOW TO ENTER:
Just enter using the Gleam app below…
Giveaway #5
*This...
Continue Reading