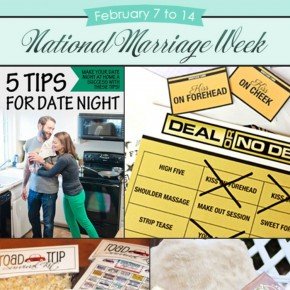 With Valentine's Day just around the corner, how are you celebrating your marriage?!
Valentine's Day is our Christmas! We just LOVE it and think it is SO important to celebrate all the ways you love your spouse!  But aside from just planning a date night and giving each other sweet love notes, be sure to take a moment to recognize the true meaning of the holiday - your relationship!
On your wedding day you made a special commitment to one another! That includes...
Continue Reading