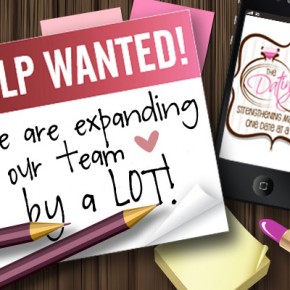 Thank you for your interest, we are no longer accepting applications.
Good luck to everyone who applied, we will be in touch by August 2nd!Attention all Stay-At-Home Moms!
ARE YOU:
In LOVE with your husband and passionate about marriage?
Creative minded and like to think outside the box?
In need of a creative outlet to help balance mom/wife life?
Looking for the perfect stay-at-home job?
If you can say YES to all of the above... I've...
Continue Reading