Introducing the perfect romantic gift…

Travel the World Together… From Your Home!
This physical book provides everything you and your sweetie need to travel to 12 different countries on 12 unique date nights!
No passport required!
Explore a new country together EVERY month for a whole year of memories!

And the best part is: there is virtually NO PREP needed to pull these off!
The tear-out pages allow you to plan your year of dates QUICKLY and EASILY!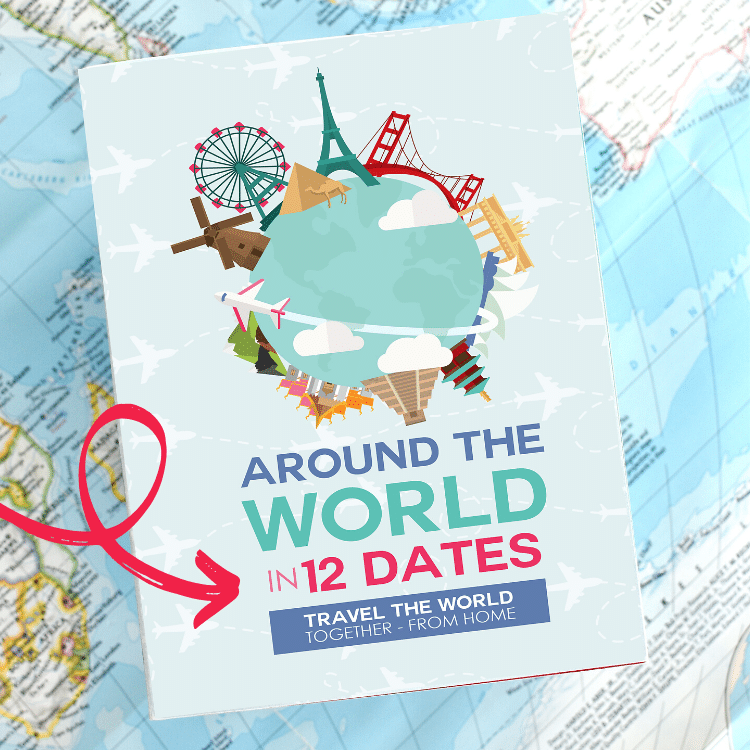 GET READY TO EXPLORE…
AUSTRALIA
GERMANY
​JAPAN
​MEXICO
​CANADA
​RUSSIA
​SWITZERLAND
​THAILAND
​ARGENTINA
​ICELAND
​MADAGASCAR
​TURKEY
EXPERIENCE THE ROMANCE, FOOD, SIGHTS, AND CULTURE OF COUNTRIES AROUND THE WORLD FROM THE COMFORT OF YOUR OWN HOME!
Here's How It Works
Each of the 12 dates included in this book is filled to the brim with creative cultural activities!
YOUR MONTHLY TRAVEL ITINERARY WILL ALWAYS INCLUDE:
A themed date night invitation.
​A love note to give your sweetheart.
Authentic recipes that you can cook up together.
A guided virtual tour of the country.
​A unique date night activity.
​A steamy intimate activity to end the evening!

From Japan to Russia and Germany to Australia…
TAKE YOUR LOVE AROUND THE WORLD!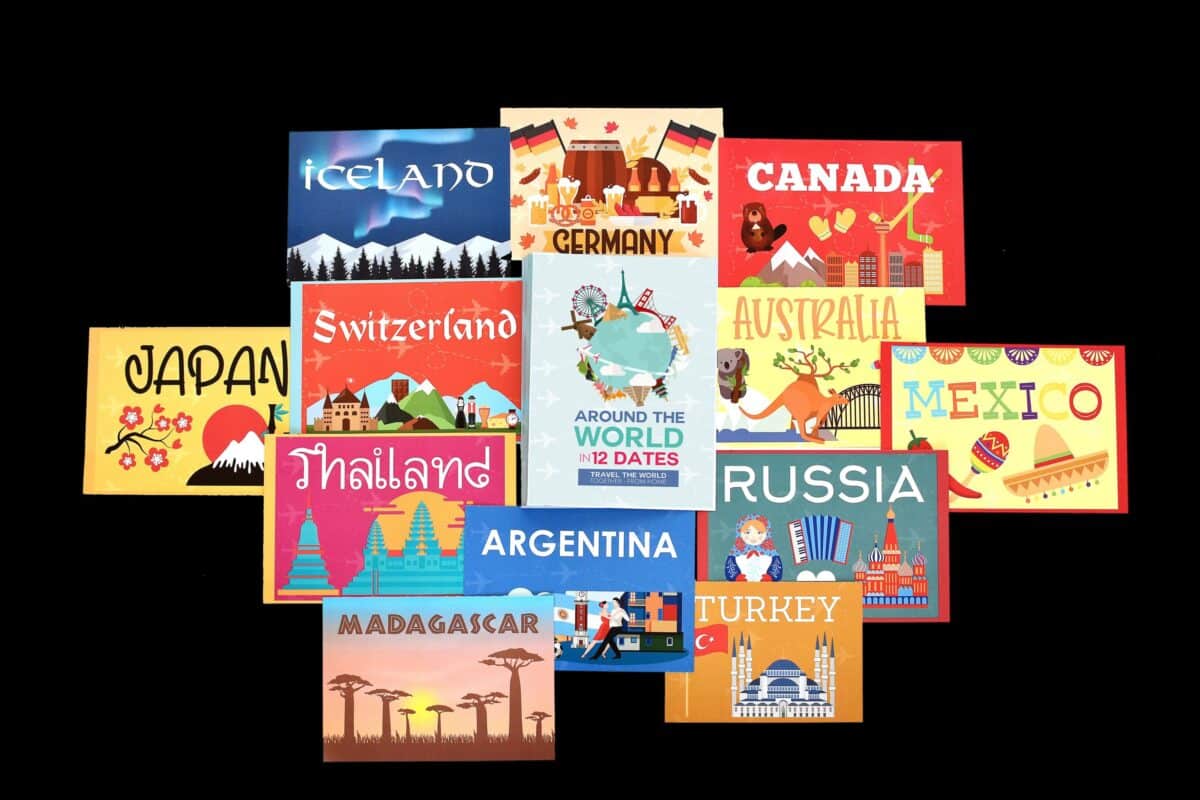 Giving your sweetie a trip around the world is
AS EASY AS 1-2-3!
ADD YOUR BOOK TO CART
​WAIT FOR IT TO BE DELIVERED
​STICK IT IN A GIFT BAG
THAT'S IT! YOU'RE DONE!
AROUND THE WORLD IN 12 DATES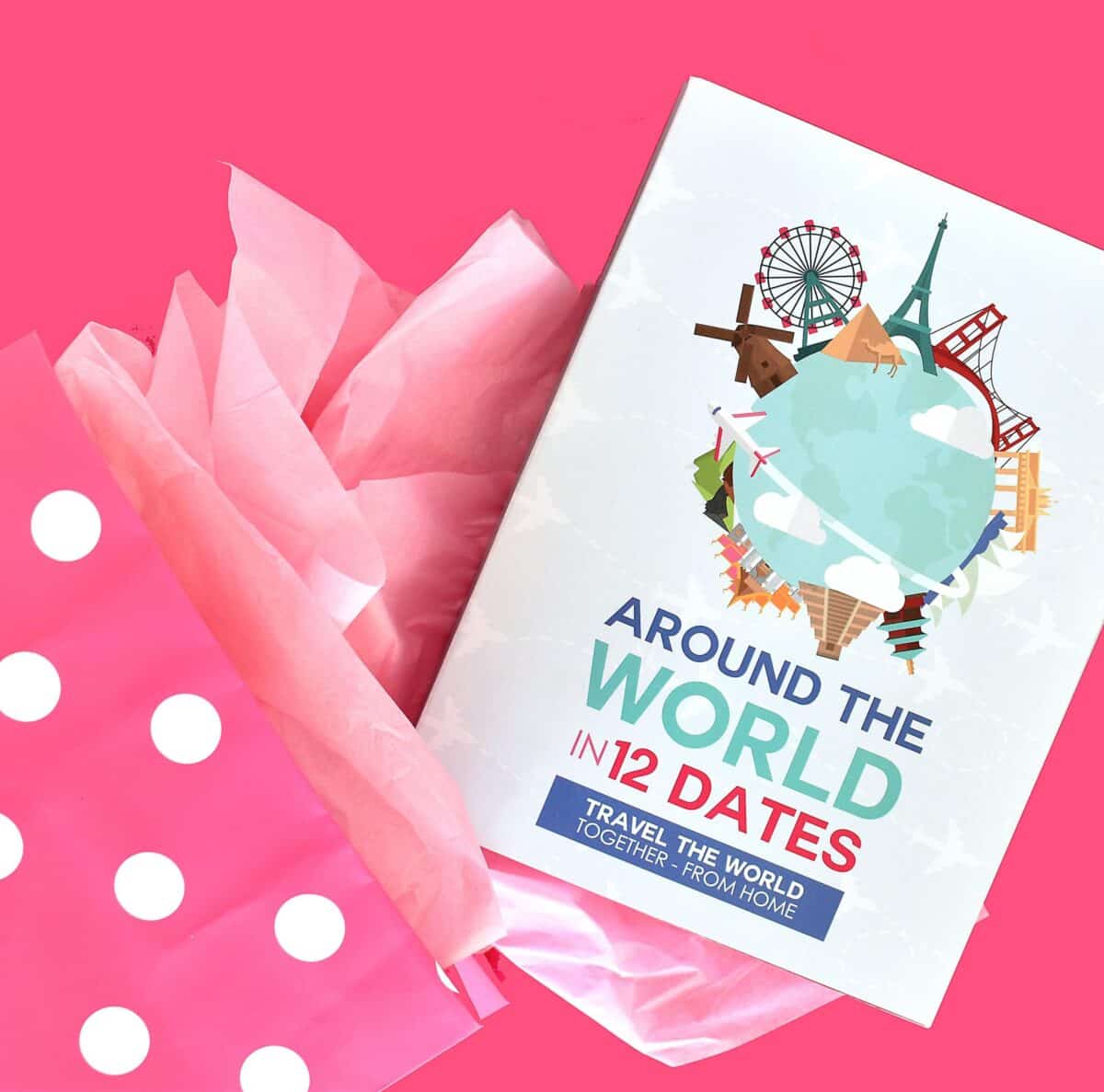 Buy Your Book NOW!
AROUND THE WORLD IN 12 DATES BOOK
$
45
/ Discount Applies at Checkout
$75
Buy now and get a FREE UPGRADE to spriral binding!
U.S. DELIVERY ONLY
Limited time offer while supplies last