Has it Started Yet?!
The morning routine of getting all the kids ready and out the door on time, HOPEFULLY with no tears or arguments?! 
We sure hope as the year progresses the mornings become easier and easier BUT until then, let us help you with the prep of ANOTHER year back to school!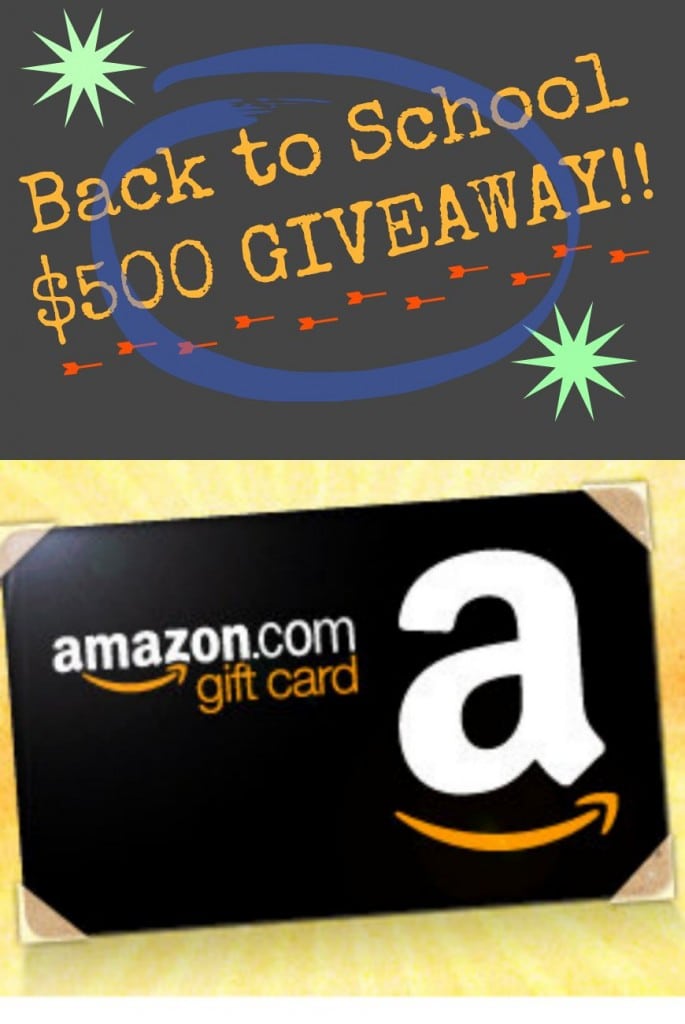 Next to Christmas, we swear this time of year is the next most expensive. Between new school clothes, school supplies, back packs, lunch boxes and all the other miscellaneous expenses that seem to pop up, the check book takes a BIG hit!
This year, we decided to partner up with some of our blogging friends to offer all of you a chance to win $500 worth of goodies from Amazon!
Who couldn't use an extra $500?
Enter BELOW: