Christmas Cash GIVEAWAY!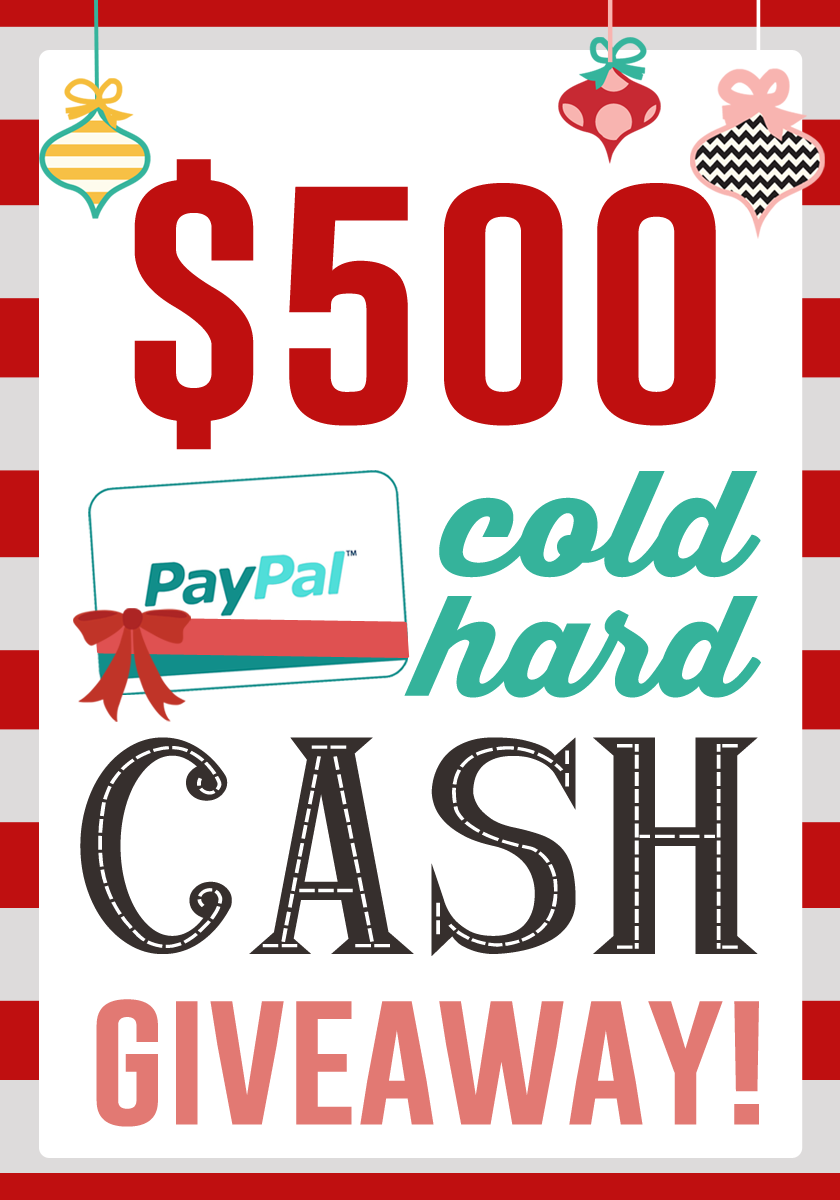 What if you had $500 cash to spend on anything you wanted this holiday season? Gifts for family and friends, even something you might need for yourself! We can help!! We'll add a little extra holiday cheer to your gift giving this year by offering a giveaway today for some cold, hard cash! That's right, $500 in cash via Paypal will go to one lucky winner! Yippee!!
Follow directions on the giveaway widget to enter. Good luck!