Easter Egg Party for the Whole Family
We've taken one of the most egg-citing Easter traditions and turned it into a whole family night complete with egg-stra colorful printables and prizes.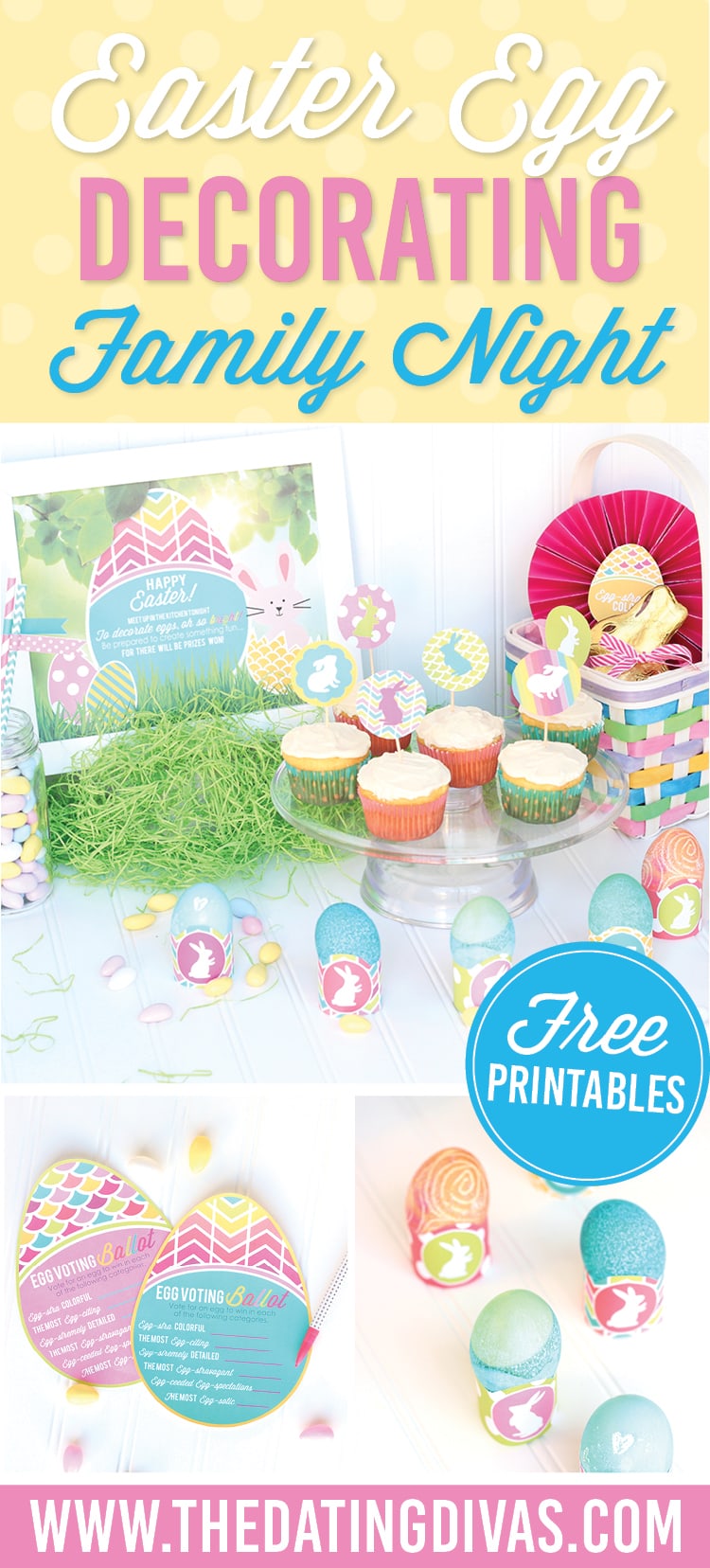 Disclaimer: This post contains affiliate links. To learn more about 'em, click here.
Family time is so important and we love to throw a good family party around here!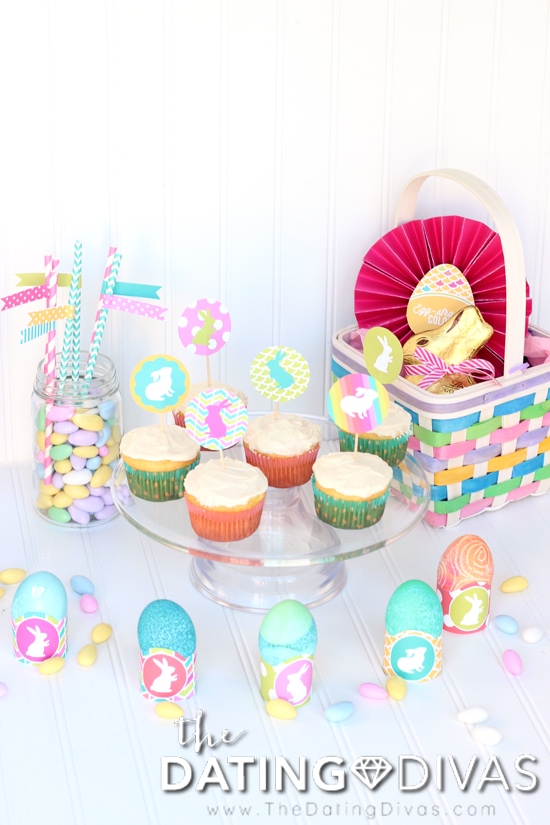 These printables are gorgeous! The talented Cassia helped these printables come to life. I am amazed by all she can do… go give her a visit!
I love Easter because it means fresh, new life and delicious egg salad sandwiches. Growing up, I looked forward to the Easter Egg hunt, but I really loved the creativity involved in the decorating eggs. There are so many different color combinations and designs so the sky is the limit!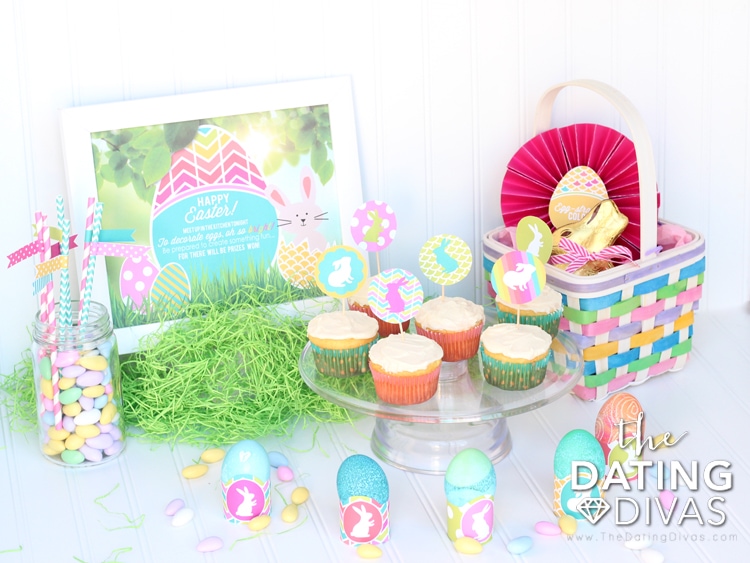 This party has everything you need to pull off a fantastic evening of family fun and will become a new tradition your family will love.
This Easter Egg Decorating pack includes:
A Gorgeous Frameable Invitation

Easter Egg Wraps

Easter Egg Voting Ballot and Prizes

Cupcake Toppers and Straw Flags
Check out this beautiful invite!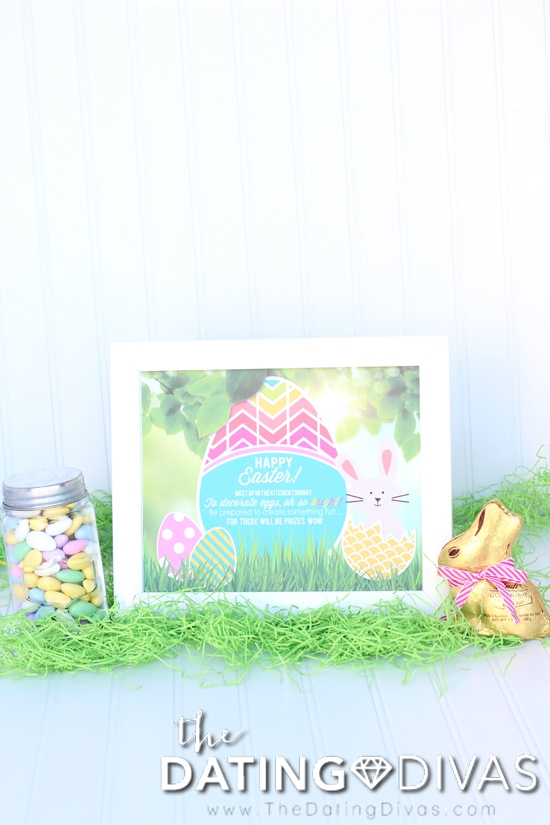 I love the idea of setting this invitation up on the table in the morning to get the whole family looking forward to the family night. Anticipation makes everything that much more exciting!
When it's time to party, pull out the egg wraps to display the finished products. You'll want to cut them out and secure them with tape or glue before the party so that you can focus on decorating with the family.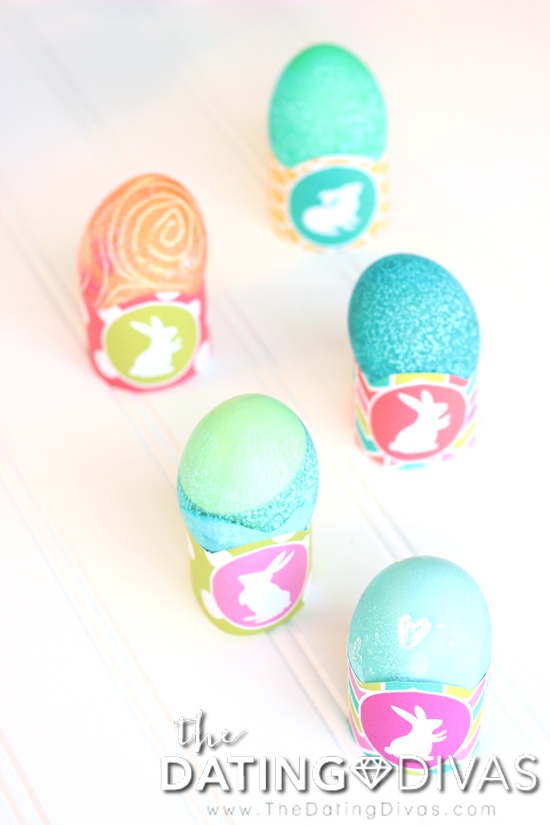 Once all the eggs are colorful… set them up and get ready to judge.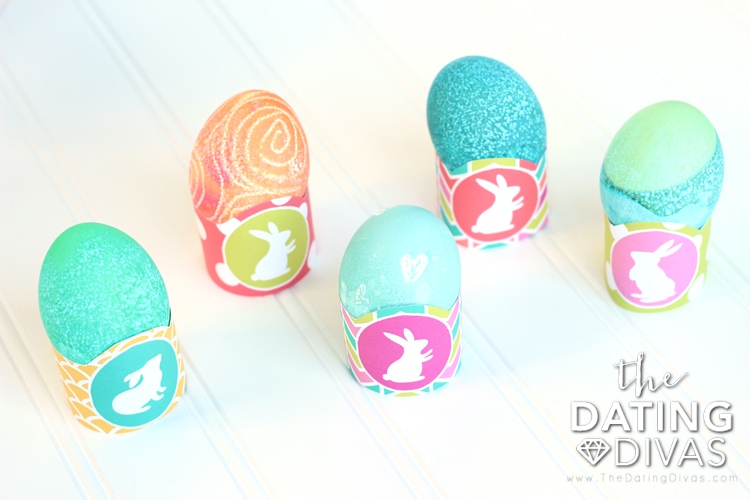 These pretty egg ballots will help you determine the favorites.
Vote for the most Egg-citing, Egg-stravagant or Egg-sotic. Don't forget to find the Egg-stremely detailed and Egg-stra colorful egg that catches your eye!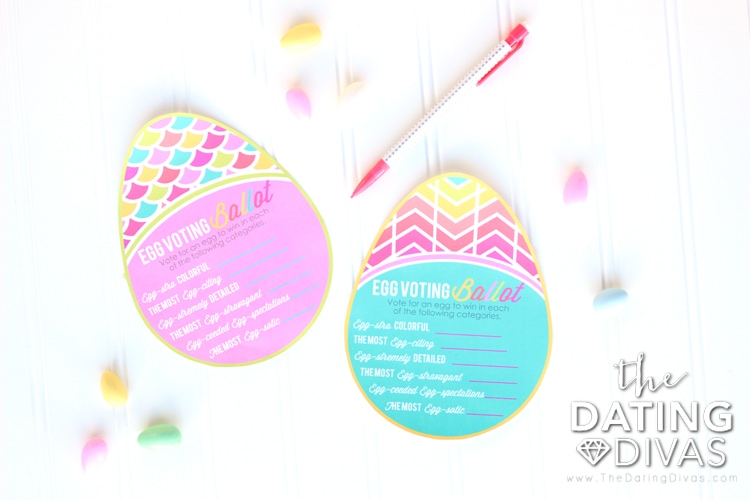 And last but not least, vote for the one that Egg-ceeded Egg-spectations. Every family has one!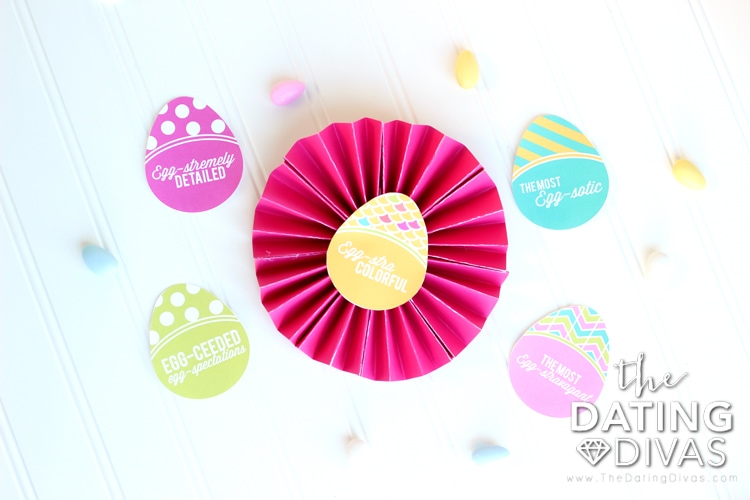 There are six different categories, which means six different prizes.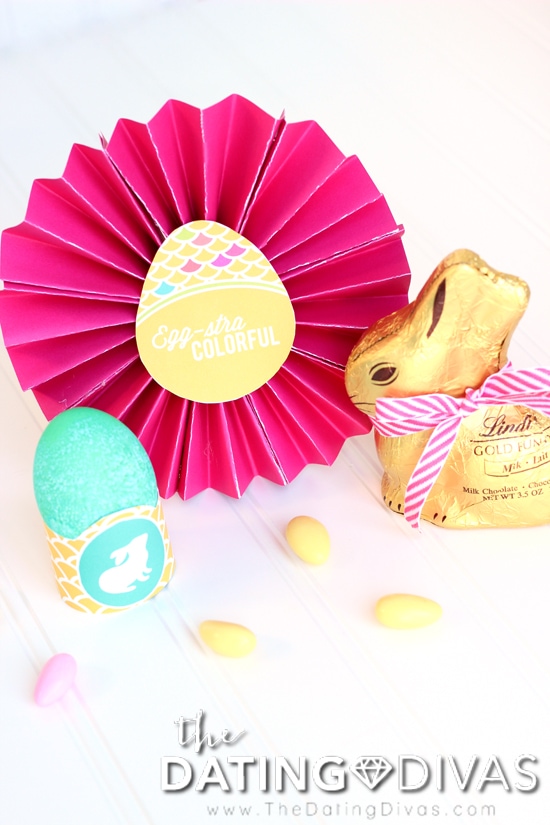 Don't forget about dessert! These adorable cupcake toppers will make your cupcakes look egg-stravagant and there are pretty little straw flags to match.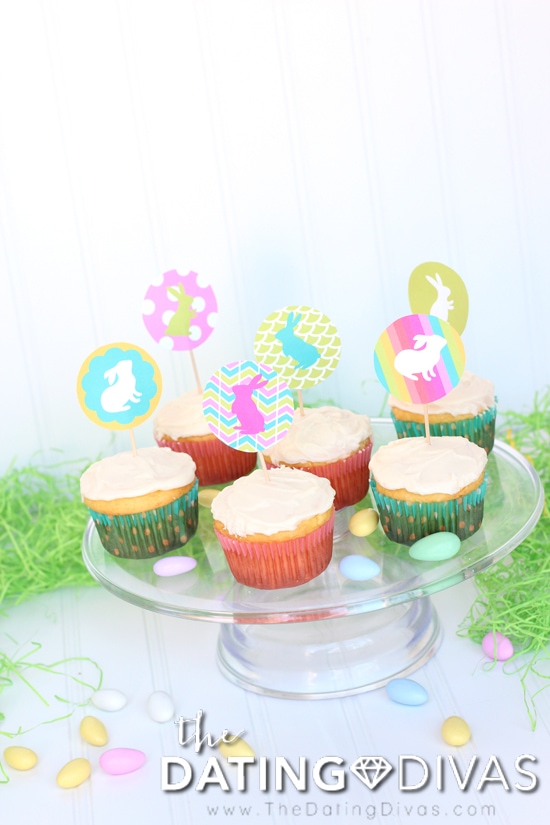 Now I'm beyond excited to throw an Easter Egg Decorating party for my own family!
Easter Egg Decorating Family Night
Printables designed by Cassia @ Cassia Leigh Designs Exclusively for The Dating Divas